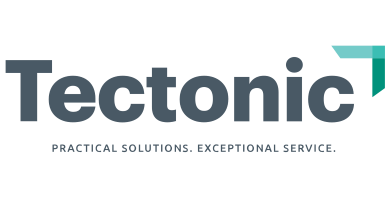 Senior Environmental Scientist at Tectonic Engineering Consultants, Geologists & Land Surveyors, D.P.C.
Short Hills, NJ
Tectonic is currently seeking a full-time Senior Environmental Scientist to work on various projects based out of our Short Hills, NJ, Essex County Office. This is a great opportunity for continued professional growth and development in the A/E/C industry and to work closely with a diverse team of environmental professionals on challenging projects!
ESSENTIAL FUNCTIONS
Assist with the planning, coordination and scheduling of work on environmental projects with client representatives, contractors, and colleagues;
Use regulatory knowledge of SRRA, ARRCS, the ISR Act, and SRP rules, as well as understanding of other statutes, rules, and guidance to develop technically-compliant, concise work plans and phase reports;
Perform rigorous interpretations of environmental data;
Preparation of various work plans and technical reports;
Assist with proposal preparation, including fee estimation;
Direct junior environmental staff with completing soil and groundwater sampling, site investigations, remedial investigations, environmental site assessments, receptor evaluations, and related remediation tasks;
All other related duties as required.
QUALIFICATIONS
Must have a minimum of seven (7) years of related experience;
BS Degree in Environmental Engineering, Science, Geology, or similar;
Any position related professional certifications, training, or licenses are desirable; this position requires obtaining OSHA safety training within a reasonable period of time upon commencement of employment;
Core technical capabilities require an understanding of contaminant F&T, aquifer analysis, PA, SI, and RI studies. Vapor intrusion, IEC, DLUR, USEPA ProUCL, SESOIL/AT123D, GIS modelling experience a plus;
Ability to read, analyze, and interpret common scientific and technical journals and legal documents;
Excellent written and oral communication skills, as well as strong interpersonal and organizational skills and the ability to represent the Company in a professional manner;
Functional computer skills, including familiarity with Microsoft Outlook, Word and Excel, as well as ability to utilize various software programs, time reporting systems, and other related computer applications; GIS software experience is a plus;
A valid, clean driver's license and personal vehicle are required for occasional site visits.
COMPETITIVE SALARY & BENEFITS PACKAGE
In addition to providing competitive salaries, Tectonic offers a wide range of benefit options, including:
Comprehensive group medical insurance, including health, dental, vision and life
Opportunities for professional growth and advancement
Tuition reimbursement
Paid time off, including vacation, sick and personal
Company–observed paid holidays
Short and long-term disability coverage
Flexible spending accounts for medical expenses and dependent care
Commuter benefit plan for public transportation costs
401K retirement and profit sharing plan.
We are an equal opportunity/affirmative action employer, and highly encourage resumes from all interested parties including women, minorities, veterans and persons with disabilities. All qualified applicants will be afforded equal employment opportunities without discrimination on the basis of race, creed, color, national origin, sex, age, disability, marital status, or any other protected class.
Tectonic participates in the USCIS E-Verify Program to verify that all new hires are authorized to work in the United States.