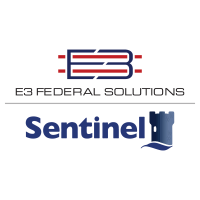 Senior Executive Assistant (TS/SCI Clearance) - DODF10 at E3/Sentinel
Arlington, VA
Division:
Defense - E3/Sentinel's Defense Division supports customers across the Department of Defense, including the Office of the Secretary of Defense, Department of the Navy, National Guard Bureau, Office of the Inspector General, and Washington Headquarters Services. By providing program assistance and technical innovation to ensure our nation's security, E3/Sentinel employees help our clients navigate through dynamic environments. Our Defense Division offers a variety of career paths, including program management, systems engineering and technical assistance (SETA), financial analysis, operational support, financial analysis, facilities management, and more.

Position Overview: 
E3/Sentinel is looking for a Sr. Executive Assistant to work in Arlington, VA. This position supports senior DoD leadership within the Office of the Secretary of Defense at the Deputy Assistant Secretary of Defense (DASD) level. The candidate will directly support high-ranking Federal Government Senior Executives and interact with DoD Flag / General Officers and their support staffs. This position will routinely exercise independent judgement and discretion to include being empowered to commit the principal's time based on interpreting general guidelines and established rules of protocol.

Responsibilities: 
Formulate and refine multiple standard operating procedures, processes, and work products/templates based on their subject matter expertise and independent assessments. These decisions are the basis of the daily business operations of the offices, but also represent the overall strategic engagement plans of their clients. Tasks will require impeccable judgement, discretion, a thorough knowledge of the business operations and plan, and empowerment by their clients.
Serve as primary point of contact and liaison with senior DoD leadership for interpreting proposed policies and operating practices, DoD Directives, Instructions, Publications & Manuals, and providing expert recommendations to the DASD(P), Principal Director, military assistants, and other Senior Executive Service and Flag/General Officers and their staffs.
Create tools such as Excel spreadsheets and other databases to compile, track, summarize, and report the status of various documents and projects.
Ensure conformance with established guidelines; provide timely feedback and status upon request.
Perform special projects on own initiative or as assigned.
Provide input to and communicate with various military assistants, Chiefs of Staff, OSD Protocol, Pentagon Force Protection Agency, and subordinate organization personnel to guide and direct daily operations and provide inputs into strategic plans.
Provide liaison with the Secretary of Defense/Deputy Secretary of Defense, OSD Protocol, Pentagon Force Protection Agency, subordinate offices, other DoD agencies, and industry and academic institutions to ensure ongoing, effective business operations.
Ensure conformance to established deadlines.
Serve as subject matter expert in interpreting Joint Travel Regulations (JTR) and facilitating compliance with Foreign Clearance Guide to plan and coordinate travel in conjunction with the DASD(P) activities; review travel authorizations and vouchers; arrange necessary passports and visas for official travel.
Manage and maintain the complex calendars and schedules of DASD(P) senior personnel and resolve conflicting priorities and orchestrate changes to the calendar, as required, that may include coordination, verification, and scheduling of meetings with senior government personnel, congressional members and staff, industry, and academia personnel.
Plan, coordinate, and confirm logistical support (transportation, badges, security clearance paperwork, audio visual support, and etc. for meetings held in conjunction with the DASD(P) activities; escort, greet, and provide information supporting visits to the DASD(P).
Provide a daily read-ahead book with information for the next day and next week activities for the DASD(P) prior to the end of the duty day; maintain electronic copies, and paper as directed by the Government, of files of all office documents including letters, memos, reports, and briefings.
Coordinate office administrative functions including office security administration, office space management, processing security clearance and visit requests for OUSD(P) personnel and visitors, scheduling office events and ordering supplies. Should have experience in administrative support and working knowledge of DoD security procedures.

Required Qualifications: 
Active TS/SCI
A minimum of four (4) years of recent and relevant experience
Extensive experience with creating, reviewing and approving CONUS and OCONUS Defense Travel System (DTS) orders
Correspondence experience in a DoD environment
Experience with task or correspondence management systems (e.g. TMT or CATMS)

Preferred Qualifications: 
Bachelor's degree from an accredited college or university is preferred. At the discretion of the Government, specialized experience including military or industry executive assistant experience may be substituted in lieu of specific educational requirements.
Experience and skills in providing Executive Level Administrative Assistant support to high-ranking Federal Government Senior Executive or DoD Flag / General Officers is highly preferred.
About E3/Sentinel & Data Works: E3/Sentinel, a NewSpring Holdings company, is a mission-focused service driven solutions company headquartered in McLean, VA. We are a Washington Business Journal Best Places to Work awardee, a five-time Virginia Chamber of Commerce Fantastic 50 honoree, a six-time Inc. 5000 honoree, and a three-time Washington Technology FAST 50 honoree. Our enterprise program management and integrated service delivery practices are appraised at CMMI® Services maturity level 3, and our quality and environmental management systems are ISO 9001:2015 and 14001:2015 certified. E3/Sentinel has a long history of consistent growth and high performance in the federal services market. Our services and solutions are designed, tailored, and accomplished based on the combined domain experience both organizations bring from helping their Homeland Security, Defense, Intelligence, Border Security & Law Enforcement and Civilian customers solve complex challenges.

Data Works, an E3/Sentinel Company, merged with E3/Sentinel in August 2019 and is a leading provider of mission analytics, big data and rapid software development solutions to the Intelligence Community. Founded in 2006, Data Works specializes in the development of big data systems used to organize and analyze vast amounts of mission critical data. Core to the organization, Data Works delivers end-to-end enterprise data management solutions addressing the challenges of capturing, transforming, and delivering data to all those who rely on it to fulfill their mission needs. Our versatile team of 700 experienced and dedicated colleagues, backed by company leadership, allow us to provide a wide range of skills and expertise along with unmatched delivery excellence while maintaining an innovative and entrepreneurial culture that is laser-focused on mission imperatives and positive customer outcomes. The capabilities and services we provide, include: Digital Transformation and Innovation; Project & Portfolio Management; Mission Analytics and Strategic Advisory; and Engineering and Technical Services.
E3/Sentinel is an equal opportunity employer and Vietnam Era Veterans Readjustment Assistance Act (VEVRAA) federal contractor. All qualified applicants receive consideration for employment without regard to race, color, religion, gender, national origin, age, sexual orientation, gender identity, protected veteran status, or status as a qualified individual with a disability. E3/Sentinel hires and promotes individuals solely on the basis of their qualifications for the job to be filled.