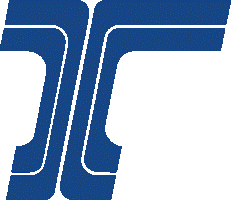 Senior Facilities Engineer at Oregon Department of Transportation
Salem, OR
Initial Posting Date:

09/16/2020

Application Deadline:

10/26/2020

Agency:

Department of Transportation

Salary Range:

$6,638 - $10,206

Position Type:

Employee

Position Title:

Senior Facilities Engineer

Job Description:
The second round of screening is scheduled for Monday, October 26, 2020 at 3:00 pm. We encourage you to not delay in applying.
Professional Engineer 2 – Senior Facilities Engineer
Oregon Department of Transportation
Support Services Division – Facilities Management Section
Salem, Oregon
ODOT is following the direction of the Governor's Office to help slow and prevent the spread of COVID-19. We are recruiting for agency critical positions at this time using virtual tools and processes such as video and phone interviewing to support social or physical distancing. We are also continuing to evaluate the situation and may extend or place recruitments on hold as appropriate. Current applicants for affected positions will be notified. Visit our COVID-19 web page for more information. For information about the statewide response, visit the Governor's COVID-19 web page.
The role:  
As our senior facilities engineer, you will provide advanced structural engineering and architectural expertise that will impact the state infrastructure. In this role, you will plan and direct both complex and intricate design for major facility construction and maintenance. Apply today!
If you are a current State of Oregon employee, you must apply through your employee Workday profile.

Please carefully read the 'How to Apply' section below, for required attachments and specific instructions on applying. This recruitment requires a resume and cover letter. If you do not attach your documents, we will not review your application.

This recruitment is open until filled. The second round of screening is scheduled for Monday, October 26, 2020 at 3:00 pm. We encourage you to not delay in applying.
We invite members of all diverse communities to join our workforce as we endeavor to best serve Oregonians from every background. ODOT values diversity and inclusion because they are good for Oregon. We believe that by welcoming differences, encouraging new ideas and views, listening to and learning from each other, and providing opportunities for professional enrichment we are better able to serve those around us. We thank you for considering this employment opportunity.
A day in the life:
Complete a range of architectural and facility structural engineering services.

Conducts work from project concept development through preparation of final contract drawings for new construction and renovations.

Creation and administration of construction contracts and specifications.

Develop statewide ODOT standards for complex projects such as for environmental systems, containment and drainage systems, and maintenance station design.

Prepare and provide professional project management and oversight of contractors, consultants and regional construction project managers.

Initiate and review agreements between ODOT and stakeholders.

Advise management on complex issues involving facilities design standards.
Working conditions:
Physical working conditions normally consist of those in a standard office environment. This position requires frequent contact with contractors, consultants and local officials under conditions that may be stressful.

This position is expected to work Monday – Thursday and telework from home about 50% of the time.

Occasional evening meeting with local officials may be required; including some overnight travel. 

There is potential exposure to extreme hazards of traffic, construction equipment, and working in inclement weather conditions.

May be required to use a vehicle to conduct business; must have a valid driver's license and an acceptable driving record or be able to provide an acceptable alternate method of transportation.
To request a copy of the position description, which includes all duties and working conditions, please email ODOTRecruitmentAE@odot.state.or.us. 
What's in it for you:
Rewarding work in a fast-paced, creative environment.

Colleagues who are passionate about public service.

Work/life balance and 10 paid holidays a year, telecommuting two days a week and a competitive benefits packages. Click here to visit our full benefits website.

Multimodal ride sharing! Get There is Oregon's easy-to-use carpool matching tool and trip planner that will get you where you need to go.

Live, work and play in Salem, Oregon!
Want to know about new job postings? Click HERE to subscribe for email notifications through GovDelivery!
What we need:
A valid Professional Engineer's (PE) license in Civil, Structural, or Transportation-related engineering and three (3) years of journey level professional engineer experience.

Note: If registered in another state, successful applicants will be required to obtain professional registration in the state of Oregon within six (6) months of hire.
Driving is an essential function of this position. You must possess and maintain a valid driver license and acceptable driving record. Your license does not have to be issued in Oregon to be considered.
What we'd like to see:
If you have these qualities, let us know! It's how we will choose whom to move forward! 
Strong understanding of design project management and ability to lead junior staff.

Skills in budget negotiations for all phases of design and construction.

Knowledge and ability to develop project schedules and detailed activities.

Ability to work through difficult issues with design/construction and deal effectively with customers.

Skilled in tracking RFI, Submittals, Change Orders and Activity Tracking.

Skilled in dealing with local agencies and working with authority having jurisdiction.
How to apply:
Attach your resume. Your resume must include complete dates (month/year) for each employer.

Attach a cover letter. Your cover letter must be limited to no more than two pages and clearly demonstrate how your experience and training relates to the desired qualities listed above. Generic cover letters and/or cover letters that do not address the desired attributes above will be graded as non-responsive. If you are an external applicant, you must upload in 'Resume/CV' section of the application.

Complete questionnaire.

After you submit your application, be sure to respond to the public records request (PRR) authorization and gender identity question. This screen will come after you submit and will complete the process. If you are an employee, the tasks will come to your Workday inbox.

If you are a veteran, the task to claim preference will come after the PRR and gender identity tasks. For privacy reasons, please do not attach your DD214/DD215/civil service preference letter to your application or combine it with any other required document attachments. We will ask you for your documents later in the process. If you need time to locate or order your documents from the VA, please contact the recruiter at the phone number or email under the 'Need help?' section below.
Need help?
For questions, call 503-383-8854 or email ODOTRecruitmentAE@odot.state.or.us.  
The fine print:
Warning! The system will timeout after 20 minutes of inactivity. You must submit your application after you begin the process. You cannot save your progress and come back to it later.

We may also use other factors to help us decide who will move forward, such as your related work experience, your education and the overall professionalism of your application materials.

If you are a veteran you may receive preference. Click here for more information about veterans' preference. If you checked that you are a veteran, we will ask you for your documents later in the process. It is important that you submit your documents as soon as you receive the request. If you need time or need to order your documents from the VA, please contact the recruiter at the phone number or email above. Do not attach your documents to your application when you submit.

We do not offer Visa sponsorship. If you are hired, you will be required to fill out the US Department of Homeland Security's I-9 form confirming you are able to work in the US.

Don't attach extra documents. We will only look at documents that we ask for.

We will use this recruitment to establish a list of qualified candidates to fill the current vacancy and possibly future vacancies as they occur in this unit or location.

This recruitment will remain open until filled. Our first application screening is scheduled for Monday, 10/12/2020 at 3:00pm, but we may close the announcement at any time after this date when we have received an adequate number of applications. We cannot guarantee that we will consider applications received after this screening date. We encourage interested applicants not to delay in applying.

Effective 10/01/2020, this position received a 3% cost of living adjustment salary increase. This announcement has been updated to include the increase in the salary.

We will conduct name-based criminal background checks on final candidates, including current ODOT employees. All applicants may be subject to additional pre-employment check(s) such as driver license, LEDS (Law Enforcement Data System), and/or education verification as required for the position.

You will be represented by the Association of Engineering Employees of Oregon (AEE).
Human Resources/Recruitment, MS12
355 Capitol St NE
Salem OR 97301-3871
Fax 503-986-3895
ODOT is an Equal Employment Opportunity and Affirmative Action Employer. We do not discriminate on the basis of race, religion, color, sex, age, national origin, disability, sexual orientation or any other class protected by state or federal laws in admission or access to our programs, services, activities, hiring, and employment practices. Applicants with a disability may request a reasonable accommodation during the application process. For questions, concerns, or complaints regarding EEO/AA/ADA, contact the employee civil rights and diversity manager at 1-877-336-6368 (1-877-EEO-ODOT). This information can be made available in an alternative format by contacting ODOT Recruitment at 503-986-3700. Oregon Relay Service can be reached by calling 7-1-1.
#LI-DNP