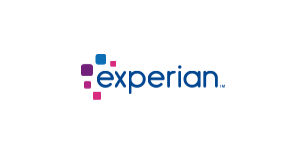 Senior Finance Manager, eCommerce at Experian
Costa Mesa, CA 92626
We are seeking a strong Senior Finance Manager to support the Direct to Consumer ("D2C") business. This role provides an excellent opportunity to be part of a fast-paced and high-performing organization that is transforming its business.
About us, but we'll be brief
Experian is the world's leading global information services company, unlocking the power of data to create more opportunities for consumers, businesses and society. We are thrilled to share that FORTUNE has named Experian one of the 100 Best Companies to work for . In addition, for the last five years we've been name in the 100 "World's Most Innovative Companies" by Forbes Magazine . Experian Consumer Services ("ECS") provides millions of people in the USA with a spectrum of products that help manage their financial lives, protect their identities and assets, and access financial services. ECS is a high-visibility business unit that is strategically important to Experian's leadership and stakeholders, and at $800M+ annual revenue, is also one of the largest divisions within the company.
What you'll be doing
The successful candidate will be accountable for the following key duties and responsibilities:

Manage financial plans and forecasts for significant revenue and cost components of the business. Provide ongoing visibility to performance vs. expectation and support management in identifying and managing risks and opportunities
Provide decision support and thought leadership to the business teams in commercial matters spanning marketing, pricing, product, sales, and other strategic initiatives. Develop analytics to leverage data and identify key insights and opportunities. Challenge business partners, as needed, to drive better decisions
Partner effectively with business teams to drive performance in excess of management expectations. Proactively engage and build strong relationships with the business teams to stay connected on strategies and initiatives
Deliver ongoing reporting, analytics, and insight on performance metrics to benchmark progress against targets, initiatives, and strategies. Drive meaningful action to optimize results
Execute periodic close responsibilities including revenue and cost accounting critical to capturing business results. Maintain a strong control environment while helping the business to be nimble and efficient in decision-making and execution
Partner effectively across the ECS finance team to support on business initiatives and internal information requirements
Drive continuous improvement and seek to optimize efficiency and customer value in all financial processes and business support functions
Assume central role in improving and automating reporting to adapt to business model and technology platform changes. Collaborate with the business intelligence team to enhance data and metrics accessible through the technology platform
What your background looks like
Applicants must meet the following requirements:

Bachelor's degree in Finance, Accounting, or other analytical field. MBA, CPA, or relevant Master's degree preferred
8+ years of progressive financial experience
Deep business unit and commercial experience with proven results required
Experience with ecommerce and/or subscription business models, including calculation of related KPIs such as lifetime value, customer acquisition costs and ROI, cohort analyses, etc.
Proven track record as a successful business partner
Strong competence in developing financial models for complex business scenarios
Excellent skills in data analytics with the ability to draw concise insights from large sets of data
Ability to effectively balance detail orientation while maintaining accuracy and developing sound recommendations
Strong presentation and communication skills. Ability to convey complex issues in a simple manner
Ability to provide compelling recommendations and influence key stakeholders
Strong skills with financial systems and business intelligence tools. Expert level skills in Excel required. Experience with Oracle, Hyperion, Cognos, and/or Tableau preferred
Demonstrated ability to drive continuous improvement and solve problems in a team environment. Experience leading improvement efforts in finance
Highly motivated self-starter who manages projects end-to-end and has a demonstrated track record of getting results, organizing, and prioritizing deadlines
Ability to multi-task several important priorities simultaneously
Strong interpersonal and relationship building skills. Ability to have fun and bring a sense of humor to work
High degree of integrity and strong backbone
Perks
During this pandemic, all Experian employees are working remotely. Once it's safe to do so, we'll slowly return to our offices however we are in no rush to do this. The safety of our employees is of utmost importance
Four weeks of vacation to start, five sick days and two volunteer days (plus eleven paid holidays)
Competitive pay and comprehensive benefits package, with a bonus target of 20%
Flexible work schedule and relaxed dress code
EOE including Disability/Veteran