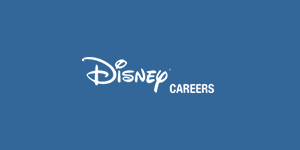 Senior Financial Accounting Analyst at Walt Disney Company
Bristol, CT
Job Summary:
ESPN Financial Reporting is an integral part of the ESPN Controllership Department. The team consolidates ESPN's P&L, Balance Sheet and Cash Flow Statement for Disney Corporate's external reporting purposes as well as ESPN's 20% Minority Owner, Hearst Corporation. The team manages ESPN's relationship with Disney's external auditors, PwC, and also manages the Northeast Hub's entire Sarbanes-Oxley program.
Responsibilities:
The Senior Financial Accounting Analyst will be supporting monthly, quarterly, and year-end deliverables, tasks, and Ad-hoc projects. Additional responsibilities include, but are not limited to:
Monitor monthly accounting activities to ensure compliance with Disney reporting standards, including intercompany activity and data standardization efforts.
Develop and maintain close relationships with external auditors, management audit, corporate reporting contacts, and accounting department personnel.
Prepare journal entries and account reconciliations for ESPN company-wide program, including benefits, payroll, rent and allocations.
Handle accounting responsibilities for ESPN general cost centers and ESPN's equity investment in CTV and other Canadian activity.
Prepare the ESPN Inc. Balance Sheet for review by Controller and CFO and assist in the preparation of the annual standalones for ESPN's Minority Owner, Hearst Corporation.
Aggregate monthly and quarterly P&L variances for ESPN Consolidated and assist in the preparation of quarterly deliverables to support Disney's 10Q and 10K.
Responsible for the Northeast Controllership Hub's Sarbanes Oxley compliance, including annual review and testing procedures, walkthroughs of each in-scope process, and other miscellaneous projects as directed by PwC and Enterprise Controls & Compliance.
Prepare annual tax reporting schedules.
Perform minimum control based programs and procedures.
Ensure consolidated reporting is in compliance with US GAAP, Disney Accounting Policy and Minimum Control Standards.
Participate in periodic forecast and budget meetings with finance contacts.
Basic Qualifications:
At least 3 years of financial accounting experience
Strong understanding of financial operations, financial controls, GAAP accounting, financial reporting and systems and Sarbanes Oxley
Critical thinking/analytical skills
Strong partnering, influencing and networking skills
Demonstrated ability to accurately and efficiently handle high volume work in a deadline driven environment;
Strong written and verbal communication skills
Excellent organizational and time management skills
Preferred Qualifications:
3 years minimum of accounting experience preferably with Media industry and/or Public Accounting experience
Proficient with SAP, Excel, PowerPoint and Word
2 years minimum of auditing experience
2 years minimum of financial reporting experience
Strong knowledge of database structures/reporting
Required Education
Bachelor's Degree in Accounting, Finance or equivalent
Preferred Education