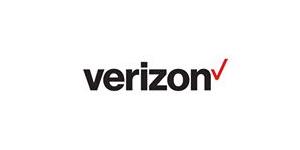 Senior Financial Analyst – Planning & Forecasting at Verizon
Irving, TX 75038
What you'll be doing...
At Verizon, we are building a world-class Financial Planning & Analysis (FP&A) organization. We have begun a comprehensive program to streamline processes, enhance systems, realign the organization and add opportunities for personal skill-building and professional growth. We're finding new ways to add value and provide strategic support. This is the kind of work we do. We want to build leading FP&A practices within Verizon, setting the stage to become the place any FP&A professional wants to work. You can become a catalyst for change.
Quotas and Commission Team:
The South Area Finance Organization is looking for a dynamic individual to join the Finance Sales Compensation team. The team is responsible for providing decision support to the South Area leadership team on compensation related matters. Our mission is to return shareholder value, achieve profitable growth through effectively designed and managed compensation systems, and maintain a performance based culture.
You will drive analytics and operational processes around sales compensation, including training, communication, quota development, and sales incentives. Building relationships and partnering with sales, marketing and leadership teams to align compensation with company revenue and growth objectives is a critical focus. You will be supporting the Indirect and Retail Channels.
Leverage knowledge of products, pricing, promotions and growth initiatives to make recommendations to set sales quotas.

Utilize modeling and reporting to provide guidance to Market Leadership to make informed business decisions, monitor results of strategies, and recommend alternative courses of action, where appropriate.

Data mine, develop queries from various financial systems, manage databases and perform analytics to support and propose direction on business decisions.

Incorporate results of studies and analysis into executive presentations and reporting.

Research and resolve concerns related to compensation payouts. Elevate issues to the incentive review board, where necessary.

Actively participate in Incentive Review Board Meetings to help resolve employee questions/concerns over Quotas and/or Commission Payouts.

Consistently evaluate processes and guidelines to gain efficiencies.

Supports ad hoc requests for Quota & Commissions related reporting.
What we're looking for...
You'll need to have:
Bachelor's degree in Business, Finance, or Accounting or relevant field or four or more years of work experience.

Three or more years of relevant work experience.

Experience with Microsoft Office, including Excel.
Even better if you have:
Master's degree in Business Administration.

Experience with PeopleSoft and/or Tableau.

Strong written and verbal communication skills.

Experience in the technology or telecommunications industry.

A demonstrated sense of urgency, effective teaming skills and ability to balance multiple priorities to meet stringent deadlines.
When you join Verizon...
You'll have the power to go beyond – doing the work that's transforming how people, businesses and things connect with each other. Not only do we provide the fastest and most reliable network for our customers, but we were first to 5G - a quantum leap in connectivity. Our connected solutions are making communities stronger and enabling energy efficiency. Here, you'll have the ability to make an impact and create positive change. Whether you think in code, words, pictures or numbers, join our team of the best and brightest. We offer great pay, amazing benefits and opportunity to learn and grow in every role. Together we'll go far.
Equal Employment Opportunity
We're proud to be an equal opportunity employer- and celebrate our employees' differences,including race, color, religion, sex, sexual orientation, gender identity, national origin, age, disability, and Veteran status. Different makes us better.
"213b0faa-14cd-4257-b503-55ab888ac6d8
213b0faa-14cd-4257-b503-55ab888ac6d8
213b0faa-14cd-4257-b503-55ab888ac6d8
213b0faa-14cd-4257-b503-55ab888ac6d8
213b0faa-14cd-4257-b503-55ab888ac6d8
213b0faa-14cd-4257-b503-55ab888ac6d8
213b0faa-14cd-4257-b503-55ab888ac6d8
213b0faa-14cd-4257-b503-55ab888ac6d8
213b0faa-14cd-4257-b503-55ab888ac6d8
213b0faa-14cd-4257-b503-55ab888ac6d8"