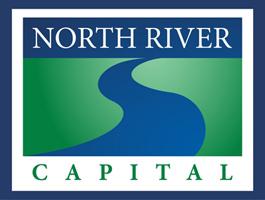 Senior Financial Analyst at North River Capital LLC
Fort Wayne, IN 46804
About Us:
North River Capital, LLC is a private equity firm in Fort Wayne, Indiana. But, we are not a typical private equity group. All of the partners at North River have real world business experience from the shop floor to the executive management level. The guiding principles at North River are hard work, desire for security and success for our employees, respect for every individual, family values and belief in the American Dream. Our objective is to team with employees and management, utilize our collective experiences and knowledge and unlock the full potential of a business.
Job Description – Senior Financial Analyst – Full Time:
Position summary: This position performs financial analysis on both a project and routine basis. The person filling this position will work closely with the partners of North River as well as with the controllers and managers of the portfolio companies. This is a unique opportunity to gain experience in multiple areas of a business, as well as, to participate in due diligence related to the acquisition and disposition of businesses. This role provides an opportunity to gain knowledge, grow accounting skills and will allow future growth within North River.
Key Job Responsibilities:
Provide financial and technical expertise on acquisitions, divestitures and capital projects requiring financial analysis
Prepare worksheets and databases for analysis and reporting
Provide analysis for Senior Management focusing on actual results and variances to forecast
Liaise with portfolio companies' Controllers on technical accounting issues and provide proactive recommendations
Preparation analysis and interpretation of financial statements and related reports from portfolio companies
Lead cross functional projects
Develop financial models
With minimal guidance from management, assess analytical tools and research and build new programs to ensure financial modeling analysis becomes more efficient and allows for more in-depth analysis and review
Qualifications:
BS in Accounting or Finance required
MBA and/or CPA Strongly Preferred
4+ years Accounting / Finance experience
Must be able to handle sensitive, highly confidential matters and exercise excellent judgment
Solid organizational skills, follow up, and high attention to details as well as the ability to make clear and concise analytical decisions
Advanced Excel skill set and experience with ERP systems is required, knowledge of Access experience strongly preferred
Strong knowledge of US GAAP required; International standards knowledge a plus
Demonstrated ability to work independently handling complex projects and managing multiple tasks under tight deadlines and time constraints
About the Team:
North River promotes a collaborative team environment as opposed to a competitive work environment. Working together as a team to achieve our collective objectives is paramount to success in this position. We also offer a substantial compensation and benefits package that includes:
Competitive Salary
Generous Vacation Policy
Medical, Dental and Vision coverage
Retirement Savings Plan with employer match
And More!
There is no relocation assistance offered for this position. Candidates must be willing and able to work in Fort Wayne, Indiana on a daily basis with travel, on a limited bases, to portfolio companies.