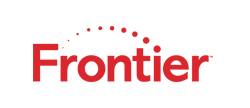 Senior Financial Analyst at Frontier Communications Corporation
NORWALK, CT
Senior Financial Analyst

Frontier Communications Corporation (NYSE: FTR - News) is a full-service communications provider and one of the largest rural local exchange telephone companies in the country. Frontier Communications offers telephone, television and Internet services, including wireless Internet data access, as well as bundled offerings, ESPN360 streaming video, security solutions and specialized bundles for small businesses and home offices. Additional information about Frontier Communications is available at www.frontieronline.com/investorrelations.
The Senior Financial Analyst, FP&A will provide primary analytical support to the FP&A group to research business trends, drive systems improvements, and assist in preparation of presentations to the senior and executive management team, Board of Directors and Investor Relations.  This is a key position, with interaction at all levels, which requires excellent communication skills, both written and verbal, superior analytical, and problem-solving and modeling skills.  Additionally, exceptional PC skills – MS Excel, Word, PowerPoint are a must.  Knowledge of Access, VBA and/or Hyperion would be a plus. 
This is a hands-on role, requiring the ideal candidate to work in close partnership with all constituents to understand the needs of the business and drive for effective and sustainable solutions.
Responsibilities:
Instrumental in financial systems improvements: the design planning, development, and deployment of enhancements to existing systems, as well as new applications and automations of reports
Balance Sheet/Cash Flow SMR expert
Leading Data Integrity, internal/external reporting alignment
Assist in forecasting/budgeting
Developing, maintaining and reporting on monthly and quarterly operating and financial metrics
Developing Quarterly BOD and SLT presentations
Assist in quarterly earnings release/analyst conference call/IR presentation preparations
Researching, tracking and summarizing key data, including: trends, profitability and expense analyses.
Assisting business finance teams with analyzing financial results for key takeaways to achieve business objectives.
Expected to help cultivate new approaches for data analysis and presentation to senior and executive management.
Development of non-routine reports and presentations to Senior and Executive Management; use of current technology to produce, deliver, and distribute reports and analysis.
Partner and collaborate with FP&A team to support other ad hoc projects or initiatives, as needed.
Required Qualifications: 
Bachelor's degree in Finance, Accounting, Economics or Business Administration.
MBA or CPA a plus.
4-6 years of business or financial analysis experience required, preferably in a dynamic environment.
Demonstrated knowledge of Cash Flow, Balance Sheet & Income Statements.
Prior experience with Hyperion/Essbase.
Experience with Smart View MS Excel Add-In, SQL coding, Oracle, Access, Brio, and VBA a plus.
Strong presentation and PC skills in Microsoft Word and PowerPoint.
Experience formulating variance analysis, creating financial models, performing budgets / forecasts, and reviewing business cases.
Proven ability to take initiative and work independently in a fast-paced, dynamic, results-oriented environment.
Strong quantitative and qualitative analytical skills, with the ability to quickly collect, interpret, analyze, and present financial data in an accurate and concise manner.
Experience designing and building moderately complex business / analytical models.
Experience monitoring Key Performance Indicators.
Prior executive exposure and proven ability to effectively present material to senior leaders a plus.
Astute communicator, knowing when and what to communicate with relevant stakeholders to ensure no missed opportunities and/or no surprises.
Demonstrated experience working as part of a team, cross-functionally and with outside vendors.
Excellent interpersonal, verbal, and written communication skills.
Brings high level of energy to his / her work and a positive, can-do attitude.
Reporting Structure / Primary Relationships: 
Reports into Director, Financial Planning & Analysis.
Significant interaction with all members of Corporate FP&A team including AVP, Financial Planning & Analysis and analysts.
Interaction with Commercial, Consumer, Field Operations FP&A teams, Financial Reporting and Accounting.
Considerable exposure to EVP/CFO, SVP/Controller, SVP/Treasurer, VP/Investor Relations and GVP/FP&A.