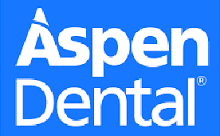 Senior Financial & Sales Operations Analyst at Aspen Dental
Salt Lake City, UT 84101
Aspen Dental Management, Inc. (ADMI) is the nation's premier dental services organization. We provide expert business and administrative support to the fastest growing, branded network of dental practices in the country. We recognize that our success is a direct result of empowering and supporting ambitious dental professionals; together we build and develop successful, patient focused dental practices. As a reflection of our current needs and planned growth we are very pleased to offer an opportunity to join our Finance team as a Senior Financial & Sales Operations Analyst.
As a Senior Financial & Sales Operations Analyst, you will be responsible for:
Compile and analyze data over time to forecast business trends

Communicate with the Patient Financing and management team regularly

Review past business data to determine trends in productivity

Prepare accurate reports using data from internal and external sources

Evaluate third-party data to determine best practices for company success

Present actionable information and insights to team members and management

Gather and analyze data in order to understand problems and address them proactively

Collaborate with team members and members of other departments

Provide analytical, forecasting, reporting, and project support to senior management

Identify patient financing opportunities for performance improvement across the organization related to patient financing

Develop models that help with decision-making around patient financing

Supporting the Patient Financing team through gathering and analyzing financial, metric and other data.

Creating ad hoc reports and analysis as requested

Support the Senior Vice President, Directors and Managers in Patient Financing during the budget process, including identifying outliers and proposing changes to ensure appropriate budgets
General support of the Patient Financing and FP&A management team as needed for large and small projects.

Includes modelling, forecasting, ROI and NPV calculations

Enforcing data integrity, accuracy and governance with internal and external data related to patient financing and management reporting
Bachelor's degree in Finance, Accounting, marketing or related field; VPA or CMA a plus

Strong knowledge of word processing, spreadsheet, database and presentation software

Ability to find and pull appropriate data, along with validating and reviewing data and reports for accuracy and completion.  SQL knowledge is a plus.

Advanced problem-solving and analysis skills

Superior oral and written communication skills

High level of organization and detail-orientation

Strong work ethic and willingness to take initiative

Good attitude toward teamwork as well as the ability to work independently

Excellent time management and prioritize projects and work load

Ability to excel in fast paced environment, take direction, and handle multiple priorities

Excellent communication and interpersonal skills are required and must be a team player
About Aspen Dental Management, Inc.
Aspen Dental-branded practices are supported by ADMI, a dental support organization that provides non-clinical business support to licensed, independent dentists.