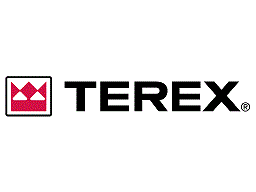 Senior Human Resources Generalist at Terex Corporation
Moses Lake, WA
POSITION IS A FULL-TIME, 4 DAY WORK WEEK - FRIDAY IS YOUR DAY OFF!
Responsibilities
Business Partner - Understand the business people priorities. Serve as a key member of the team to assist in driving business results. Assist in driving systemic organizational and people strategies that are aligned to the business strategy.
Human Resources Excellence - Work collaboratively to diagnose manager and Team Member capability needs and design ongoing learning and development plans. Consult with leadership team about implementing management capabilities that result in an open, inclusive and diverse environment based on The Terex Way values.
Management Development - Partner with HR peers and Operations managers to develop effective leadership and management succession planning. Ensure creation of a talent pipeline, succession planning, management development and career development for employees. Specific emphasis will be on development of first-level supervisory talent pools and development programs.
Change Agent - Partner with, and coach, the business leadership team to facilitate organizational and cultural change. Act as a catalyst for building Organizational Effectiveness within the business. Educate the business on HR trends that affect the business.
Employee Advocate/Relations - Assist in building management capability to facilitate an open, inclusive, Terex culture-based environment that enables effective employee relations. Ensure role is perceived as an objective employee resource and escalation path for unresolved employee relations issues. May conduct investigations and provide conflict resolution as necessary.
Program/Project Management - Participate in various projects across the assigned client groups such as implementation of the regional recruitment model, Supervising for Success training program, annual performance and talent reviews, and various other projects as assigned.
Basic Qualifications :
High School Diploma or GED
5+ years of experience in a client facing HR generalist role
Preferred Qualifications:
Bachelor's degree or higher
Experience as an HR generalist in a manufacturing environment strongly preferred, and exposure to Lean manufacturing principles is highly desirable
Demonstrated competence in coaching managers at all levels, employee relations and knowledge of employment laws (i.e. EEOC guidelines, FLSA and ADA)
Needs to have strong oral and written communication skills, business acumen, excellent project management, problem solving, interpersonal and analytical skills, and ability to work in a team environment
Understanding of organizational dynamics and the ability to think strategically are essential
Needs to be able to multi-task, deal effectively with ambiguity, recognize trends and identify systemic approaches to solving problems in a matrixed and dynamic environment



Terex Overview:
Terex Corporation is a $4.5 billion, publicly traded global manufacturer of lifting and material processing products and services. The company is passionate about producing equipment that improves the lives of people around the world. Terex operations are global, yet each office or factory is a close-knit community. Terex provides team members with a rewarding career and the opportunity to make an impact. The company values diversity and inclusion, safety, integrity, respect, servant leadership, courage and citizenship. It encourages continuous improvement and offers free courses available through Terex University. Women@Terex provides a supportive network for Terex women in their jobs and careers. It's an exciting time to be part of the expanding manufacturing sector. Terex is a place where you can work and grow. Come talk to us!

Additional Information:
It is the policy of the company to attract and retain the best qualified employees. We are committed to providing employment opportunities to the most qualified internal or external candidate based on work-related factors and without regard to non work-related factors including race, color, religion, national origin, gender, sexual orientation, gender identity, age, disability, or veteran status as a special disabled veteran, Vietnam Era Veteran, or other qualifying veteran.

The Company offers competitive salaries, advancement opportunities, and a full range of benefits, including paid vacation, 401(k), medical, dental, and vision.

Terex Corporation is an Equal Opportunity Employer and Affirmative Action Employer M/F/D/V.

TRSR1234