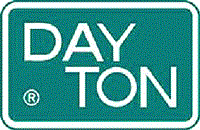 Senior Human Resources Manager at Dayton Progress
Dayton, OH 45449
Title:  SeniorHuman Resources Manager
Reports to:  Vice President, Human Resources
Based at: Dayton, Ohio Facility
Job Description:  This position is responsible for execution and oversight for Human Resources initiatives, development and infrastructure for Dayton Lamina, interacting with the Company's business partners, vendor partners and clients. This role will be one of a working manger that also has oversight ofHR personnel. 
Key Responsibilities and Accountabilities:
Develop HR plans and strategies to support the achievement of the overall business operations objectives.

Work with the HR

& Executive Management

to develop and implement comprehensive compensation and benefits plans that are competitive and cost-effective.

Establish and implement HR efforts that effectively communicate and support the

company's

mission and strategic vision.

Oversee HR metrics and document the observations for future policy making reference.

Provide personnel policy and procedure guidance to employees and management.

Develop and analyze financial information to ensure the HR operation is within budget.

 

 

 

Supervise HR

personnel

and ensure the goals set are met.

Develop comprehensive strategic recruiting and retention plans to meet the human capital needs of strategic goals.

Provide overall leadership and guidance to the HR function by overseeing talent acquisition, career development, succession planning, retention, training, leadership development, compensation and benefits.

Maintain up-to-date knowledge of federal and state employment law and compliance requirements.

Oversee open enrollments, changes, and training for employee benefits programs.

Create and distribute internal communications regarding company policies.

Process complaints regarding harassment, discrimination, or other workplace

violations

and assist in any necessary investigations and disciplinary actions.

401(k) Administration and required government filings.

 

 
Required Skills/Abilities:
Excellent

commun

ication and interpersonal skills.

 

Excellent

conflict

resolution skills.
Strong analytical and problem-solving skills.

Thorough knowledge of

state and federal

employment-related laws and regulations.

Above average proficiency

with Microsoft Office Suite,

ERP

(preferably JDEdwards)

, SABA Talent Management.

Ability to organize and prioritize work to in order to meet expectations and deadlines.

Bachelor's Degree in Human Resources

or Business

, Masters'

and HR Certification

preferred.

Minimum of

10

years of

experience in human resources with substantial time in a

Supervisory

Role

.

Must be able to travel d

omestically and internationally.

Must be available to work off-shift / weekends when required.

 
We offer competitive wages, an excellent benefit package, including a contributory 401(K), and tuition reimbursement.
Qualified candidates should submit their resume to salaryjobs@daytonprogress.com
EOE/M/F/V/D
76,552.00 - 107,791.00 /year
Human Resources Manager
What is this?