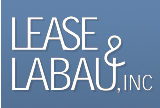 Senior Human Resources Manager at Lease & LaBau
New York, NY 10177
Lease & LaBau, Inc. is your one source for legal recruiting. For the past twenty-nine years, we have specialized in the placement of professionals in the legal workplace. Please visit our website at www.leaselabau.com.
As of December 13th, a law firm with a congenial culture seeks a Senior Manager of Human Resources to lead the daily and strategic operations of the New York office. This role will involve:
Overseeing, mentoring, and training two other HR professionals.
Advising on matters related to employee relations, talent acquisition, performance management, compliance, and risk management.
Implementing policies and programs to enhance office morale, in addition to identifying ways to increase retention and encourage professional development.
Contributing to the planning and execution of onboarding, orientation, and integration programs.
Determining compensation levels for staff and conducting annual performance reviews.
Resolving personnel issues, implementing disciplinary actions when necessary, and partnering with C-level management to address any areas of concerns.
Required Skills:
The firm seeks a proactive HR professional with a bachelor's degree 6+ years of leadership experience in a law firm setting.
Well-versed in all state and federal regulations and employment laws.
Highly effective communication, organizational, and analytically thinking skills.
Dynamic leader who can work effectively in a team-oriented environment and across all areas of the firm.
Adaptable to changing demands and excellent problem-solving skills.
Forward-thinking approach and the ability to see strategic initiatives through to completion.
Resumes may be submitted in confidence to christina@leaselabau.com
$175,000.00 - $200,000.00 /year