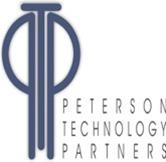 Senior Informatica/DBA Administrator at Peterson Technology Partners
Oakbrook Terrace, IL 60181
Seeking to add a Senior Informatica Administrator to staff the Enterprise Information Management software platform team at Oak Brook, Illinois office location. This position is responsible for the support and maintenance of Informatica products, migrations, upgrades and user support and facilitating corporate decision-making capabilities.
 Position Responsibilities:
The candidate should have a strong experience in providing system administration, operational support and problem resolution for large complex Unix/Linux/Windows/Informatica environment on premise and in the AWS.
Setting up new Informatica Domains, Nodes and Services
Managing Domain, Node and Service configuration
Domain and Repository Backups
Patch Installation
Setting up LDAP and SSO integration
Setting up SSL certificates
Users/ Groups Creation, Access Management (Privileges and Permissions)
Performing computing environment buildouts, site setup, user training, software installation, maintenance, support and documentation of operating procedures and processes.
Modifying Node Configuration, changing DB configuration, Port / Server name changes
Performing DR outage handling, bouncing or restarting the services
Coordinating with DBA, network and DevOps team
Perform daily monitoring
Perform the Informatica module deployments from one environment to another.
Work with the vendors (Informatica IGS and others) on software issues.
Position Qualifications:
7+ years of experience of relevant administrator experience
Requires a bachelor's degree or above in computer science or engineering.
Strong knowledge of Unix/Linux/Windows OS
Working knowledge of AWS
Oracle, SQL server, DB2, Redshift, Snowflake
Advanced SQL skills and proficiency with Stored Procedures
Experience supporting large scale Enterprise Data Warehouses
Expertise with Informatica Power Center, Power Exchange, IDQ, IISC, EDC, AXON
Ability to analyze and solve complex problems and to work independently on multiple tasks
Must be able to communicate effectively verbally and in writing with technical and non-technical associates
About the Company:
Peterson Technology Partners (PTP) has been Chicago's premier I.T. staffing, consulting, and recruiting firm for over 20+ years. Named after Chicago's historic Peterson Avenue, PTP has built its reputation by developing lasting relationships, leading digital transformation, and inspiring technical innovation throughout Chicagoland. Now based in Park Ridge, IL, PTP's 250+ employees have narrowed their focus to a single market (Chicago) and 4 core technical areas;
Application/mobile/web development and eCommerce

Data science/analytics/business intelligence/artificial intelligence

Information security/cybersecurity

ERP SAP/Oracle and project management/BA/QA
PTP exists to ensure that all of our partners (clients and candidates alike) make the best hiring and career decisions.
Connect: Web | LinkedIn | Facebook | Twitter | Instagram | YouTube
Review:Google | Glassdoor | Yelp
Apply:Dice | LinkedIn | Monster | Indeed | Glassdoor | All Openings
Peterson Technology Partners is an equal opportunity employer.