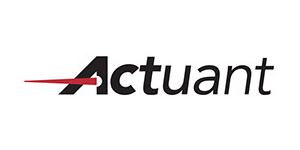 Senior Internal Auditor at Actuant
Menomonee Falls, WI 53051
Enerpac Tool Group is a premier industrial tools and services company serving a broad and diverse set of customers in more than 25 countries. The Company's businesses are global leaders in high pressure hydraulic tools, controlled force products and solutions for precise positioning of heavy loads that help customers safely and reliably tackle some of the most challenging jobs around the world. The Company was founded in 1910 and is headquartered in Menomonee Falls, Wisconsin. Enerpac Tool Group trades on the NYSE under the symbol "EPAC".
Our vision is to be our customer's preferred partner through relentless innovation of industrial tools and services that help them safely and reliably tackle their toughest jobs around the world.
Our corporate office is located across from a beautiful park, and we have many exciting perks including a robust wellness program, scholarships and tuition reimbursement, and flexible working hours. We also have a newly updated café and an on-site gym with a personal trainer.
For further information on Enerpac Tool Group and its businesses, visit the Company's website at https://www.enerpactoolgroup.com/.
Job Title: Senior Internal Auditor
Location: Menomonee Falls, WI
Job Description:
The Senior Internal Auditor is responsible for the supervision and performance of financial and operational audits, Sarbanes-Oxley (SOX) compliance testing, and projects assigned to support management's improvement of control environment and/or reduce business operation risk. This encompasses providing objective risk centric assurance with respect to the effectiveness of management practices, governance processes and the system of internal controls.
The Senior Internal Auditor is required to ensure audits in their assigned businesses are planned, performed and reported in accordance with department standards, and is required to maintain proactive client relationships with company officers and staff within the assigned business line.
Based in Menomonee Falls, Wisconsin, this role will have responsibility for the following:
Audits of both domestic and international business units.
Evaluation of internal controls, financial and management reporting, operational effectiveness and policy compliance.
Active role in planning and performing the Company's global SOX compliance effort, including consolidated status tracking, deficiency reporting, and communications to business unit and corporate management.
Participate in conducting risk assessments, with guidance from the Internal Audit Director and/or Manager.
Interaction with the Company's external auditors, as needed and with guidance from the Audit Director and/or Manager, including performing testing on behalf of the external auditors.
May be involved in special projects, both operational and departmental.
This position provides a first-hand and unique opportunity to learn about the varying business units comprising the global operating structure of Actuant Corporation, and provides an excellent opportunity for career-growth. Management's philosophy is that Internal Audit provides a natural springboard to other finance and business operational positions throughout the Company. An established track record of promotions/transitions into other roles throughout Actuant has been a regular practice.
Specific Duties:
Assist in enterprise risk assessments, with guidance from the Audit Director and/or Manager.
Assess compliance and effectiveness of the system of internal controls.
Provide value-add recommendations and drive business process change.
Prepare audit reports detailing audit testing. Maintain action plan follow up with management.
Independently develop, execute and coordinate operation of internal audit and SOX test programs.
Document control processes using various audit tools.
Conduct peer and quality reviews of audit deliverables. Provide coaching and feedback to other staff.
Assess that company assets are safeguarded and recommend enhancements where appropriate.
Provide industry best practices for risk assurance for system of internal controls, audit procedures and compliance testing.
Participate in special projects and other duties as assigned.
Required Skills:
The ideal candidate has the ability to work independently under general direction and guidance, manage multiple audit projects, develop audit conclusions, generate recommendations for process improvement, and prepare clear and concise written reports and oral presentations to varying levels of management. Further, the ideal candidate possesses:
Working knowledge of Sarbanes Oxley and U.S. GAAP, as related to internal controls and their interaction with business operations.
Strong analytic and problem solving skills, and experience using process assessment methods.
Practiced experience applying audit methodology concepts to perform audit procedures.
Good skills to effectively manage time, prioritize tasks, and handle multiple concurrent assignments.
Ability to build collaborative relationships and contribute to efforts and accomplishments of department and company.
Sound persuasive communication and negotiation skills to effectively interact with staff and senior management in presenting audit findings and recommendations.
Capability to apply technical knowledge to communicate and influence action to resolve strategic business issues.
Demonstrated leadership ability to inspire and to focus on change activities/processes to enhance the business partner's ability to achieve company objectives.
Ability to quickly understand process areas and develop business acumen, with a desire to learn about a diversified mix of business units, end markets served, and business/international cultures.
Team player who is able to effectively operate in fast paced environment handling multiple priorities
A willingness to travel approximately up to approximately 35-40% of the year (domestically and internationally).
Required Experience:
Bachelor's degree in accounting, finance, IT or related field.
Minimum 3+ years of progressive audit experience
1-2 years of public accounting SOX compliance experience or Internal Audit experience within an international environment, preferably within a manufacturing industry.
Desired: Professional certifications such as a CPA or CIA (or actively working towards).
Preference for candidates with experience managing audit projects, as well as those with audit analytic skills
Foreign language skills are a plus.
If you're looking for a unique, exciting career with variety and potential for growth, Actuant offers challenges & extraordinary rewards for people on a global scale. Choose opportunity choose Actuant!
EEO/AA (W/M/Vets/Disability) Employer
*LI-JH1
Required Skills
Required Experience