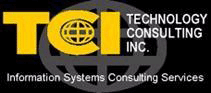 Senior IP Network Engineer/Architect at Technology Consulting, Inc.
Melbourne, FL 32919
TCI has an immediate need for a Senior IP Network Engineer in Melbourne, FL.  This is not a Corp2Corp opportunity. This is a long-term contract opportunity with the probability of becoming permanent. In addition to competitive, market-rate based pay, TCI provides all our Consultants with Comprehensive Medical/Dental Insurance, 401k, Life Insurance and Long-Term Disability benefits.


Note:  This position requires a current Public Trust Security Clearance or the ability to obtain one prior to start.


SUMMARY


The Senior IP Network Engineer/Architect will design, manage and implement IP network architecture solutions. The position will develop and champion new ideas and technologies that contribute directly to customer requirements. The selected candidate will collaborate with internal and external teams including management and program leadership. The position will require the ability to lead and mentor team members in the lifecycle support of network systems and associated management systems.


RESPONSIBILITIES
Evaluate technologies and designs in relation to the critical infrastructure and service needs for external customers.
Develop solutions that support customer visions and objectives.
Participate in inter program initiatives and discussions to resolve technical and procedural challenges.
Establish relationships with vendors to develop cost-effective solutions for the customer.
Create and maintain documentation and training for engineering and NOC teams.
Maintain operational excellence of network system and components to exceed customer expectations.
Define and implement best practices for network and capacity management.
Identify areas of opportunity for automation and network optimization.
Routinely perform proof of concepts and service trials while documenting system integration.
Travel as required to meet for requirement meetings and system integration planning.


REQUIREMENTS
Bachelor's Degree in Electrical Engineering, Telecommunication Engineering, Computer Science, Computer Information Systems or relevant field.
15+ years of experience with managing, designing solutions within an IP network.
CCIE certification and/or equivalent level experience.
Must be able to demonstrate the ability to architect, implement and support IP network infrastructure.
Knowledge of IP technologies such as Netflow, TCP and UDP signaling, IS-IS, OSPFv2, OSPFv3, iBGP, eBGP, MPLS Layer 3 VPNs, Pseudowire, and Ethernet switching.
In depth implementation and troubleshooting experience of IP networks and the ability to think critically in high pressure, confidential environments.
Experience with leading network vendors such as Cisco, Juniper, Arista, F5.
Experience implementing and managing carrier grade network and network technologies such as Carrier Ethernet, MPLS and SDN technologies.
Exceptional verbal, written (including the development of procedural documentation), interpersonal, and presentation skills desired.
Must be able to obtain a Public Trust Security Clearance.
PREFERRED REQUIREMENTS
MSEE, MSCE or MSCS Certification.
Experience working in an IP carrier environment performing large-scale mission critical network implementations is a plus.
Experience with network and performance management tools, security tools and appliances, layer two and layer 3 technologies, wireless communications, cloud computing and IP services and technologies is preferred.
95,866 - 129,019 /year
Network Engineer / Architect
What is this?