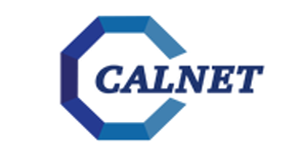 SENIOR IT PROJECT MANAGER WITH SECRET CLEARANCE at Calnet
San Diego, CA 92135
SENIOR IT PROJECT MANAGER WITH SECRET CLEARANCE
Founded in 1989, CALNET, Inc. is a privately held company in the Technology, Intelligence Analysis, and Language Services consulting arena. Headquartered in Reston, VA and with a branch office in San Diego, CALNET employees deliver true value to our customers by employing best practices, world class technologies industry expertise in every project. CALNET is an ISO 9001, ISO 20000, and CMMI-Level III certified.


We are currently searching for a talented, "Senior Business Systems Project Manager" to support the Naval Special Warfare Command (NSWC) in Coronado, CA. This NSWC program provides The NSW Command Information Officer (CIO/NSWC N6) requires business systems project management, systems architecture, and Development Operations (DevSecOps) support to meet force-wide business systems planning and engineering requirements. NSW C4I Business Systems are defined as integrated information technology solutions used by NSW to perform various automation, administration, and management functions across the enterprise. These systems are used to capture and view data, automate processes, increase productivity, report readiness, provide learning, measure performance, enhance resilience, and perform other business functions. The Contractor shall act as and provide agile project management and architecture support for the engineering of agile enterprise NSW business systems. The Contractor shall act as ScrumMaster, bridging the relationship between business stakeholders and the engineering team. The Contractor shall have experience and knowledge of relational database concepts and client-server concepts.


Qualifications:
Must have a current Active SECRET security clearance.
Two (2) or more years of recent experience, gained in the past five (5) years, in modern web-based business system engineering support including skills in program management, Scrum, agile software project management, strategic thinking, team building, stakeholder engagement, problem solving, conflict resolution, negotiation, requirements collection, technical documentation, system testing and operations, and user support and training.
Within 6 months of CLIN execution, shall have a DoD approved 8570 baseline certification which meets DoD Information Assurance Technician Level II (IAT2) baseline certification requirements. During performance, the Contractor shall maintain and upwardly progress Information Assurance Technician applicable certifications and continuing education as designated by DoDI 8510.01, Risk Management Framework (RMF) for DOD Information Technology and later updated versions. Any of the following certifications will meet the IAT2 requirement: CCNA Security, CySA+, GICSP, GSEC, Security+ CE, SSCP, CASP CE, CCNP Security, CISA, CISSP (or Associate), GCED, GCIH, or CISM. Additional details available at https://iase.disa.mil/iawip/Pages/iabaseline.aspx .
Experience using Microsoft Team Foundation Server (TFS) or Azure DevSecOps Server is not required but is highly desired.
Bachelor's or Master's degree from a U.S. accredited college.
Active Project Management Institute Project Management Professional (PMP) certification prior to the start of work. During performance, the Contractor shall maintain this certification.
Active Scrum Alliance ScrumMaster (SCM) or Scrum.org Professional Scrum Master (PSM) certification prior to the start of work. During performance, the Contractor shall maintain this certification.
Prior experience working in the NSW community is highly desired, but not required.

Location: Coronado, CA
To be considered for this opportunity, please send a word copy of your resume to helena@calnet.com
Applicant must be a U.S Citizen and have a Current Active SECRET Security Clearance.


CALNET, Inc. offers a competitive salary and a generous benefits package. This package includes medical, dental, vision, life, short and long term disability insurances, a 401(k)-retirement savings plan, and generous leave time.
CALNET, Inc. is an Equal Opportunity Employer. EEO/M/F/D/V