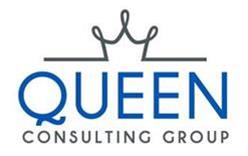 Java Developer at Queen Consulting Group
Springfield, MA 01129
W2 only
No Corp-Corp allowed
No Remote
This is a long term consulting opportunity
Job Description:
The consultants will actively participate on the team responsible for support of all external/internal web related software and applications. In this role, the consultant will be required to:
Perform software changes in JAVA, SQL, PL/SQL and JEE Technologies
Participate in team meetings to develop an understanding of the web environment.
Make changes in related software specifications
Assist with the development of test conditions and scenarios.
Technical Skills:
Experience with JAX RS, JAXB, JMS, Spring MVC, Bootstrap
Experience with software development best practices (e.g. test-driven development, ORM, object-oriented design, code profiling, debugging)
Experience on application servers such as Apache Tomcat, JBOSS EAP 6.x
Experience with maven and ant builds
Experience with UNIX operating system, services, and commands
Ability to work in a team environment, and also to complete tasks independently.
Strong written and verbal communication skills in English.
Ability to work under demanding time constraints