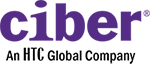 Senior J2EE Development at CIBER, Inc.
Dearborn, MI 48126
Live IT Up at Ciber Global
At Ciber Global, we believe the most inspired, innovative and industrious companies should win, regardless of size or legacy. We're the small company that cares and the big company that can. We deliver breakthrough performances and powerful solutions that are anything but cookie cutter in order to give our clients the competitive advantage they deserve.
Work.
Position Description:
TDM is an application using industry standard ASAM-ODS to manage and enable efficient store/access/search/retrieval of high quality physical test data which will help engineers to make a quick and good decision on product.
It is related to product requirement/Assessments, Design verification, Test request, Procedures, Prototype Planning, Test configuration and Correlation of test data and CAE data.
TDM IT is looking for a Software Engineer focused on delivering software leveraging multiple Programming languages and big data/cloud technologies. In this environment the Software Engineer is expected to embrace paired programming, developing working, tested code based on proven Lean/Agile methods.
Engineers on the team work across the full stack of technologies to enable the highest priority work to be delivered.
The Software Engineer will work in a big, cross-functional, and co-located team.
The Software Engineer will collaborate directly and continuously with product managers and designers, and will release early and often.
Skills Required:
6+ years experience with J2EE and Java multi-threading programming.
6+ years experience with HTML/JavaScript/XML/JSP/AJax server side Java-based environment.
2+ years experience with Angular front end development.
Strong knowledge of CA Agile Central tool, Gradle, Spring boot, PCF, Liberty, Jenkins, GitHub, SonarQube, RabbitMQ a MUST.
2+ year experience with Oracle, SQL RDBMS.
6+ year experience with Agile Software Development.
Experience Preferred:
Experience with Pair programming.
Experience with Test-first/Test Driven Development (TDD).
Experience with Mango DB, Elastic/Solr search, Spark, Hadoop / Big Data technologies.
Education Required:
Bachelor Degree in Computer Science, Computer Information Systems or related field or equivalent experience.
Ciber Global is an Equal
Opportunity Employer Minorities/Females/Gender Identity/Sexual
Orientation/Protected Veterans/Individuals with Disabilities.  
Play.
Keep discovering!
Click here.
Grow.
Ciber Global is an IT
consulting company who partners with organizations to develop technology
strategies and solutions that deliver tangible business value. Founded in 1974,
Ciber is an HTC Global Services company. For more information, visit www.Ciber.com.