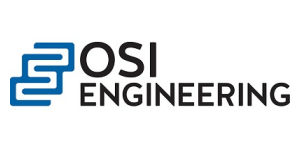 Senior Linux Client, Server Security Engineer (High-Performance) Engineer for a Major Cyber Security at OSI Engineering
San Francisco, CA 94106
The successful candidate for this short-term position will develop a high-performance networked Linux client/server application to become part of a software security service built on top of our secure IP to customers in the silicon industry.
Responsibilities:
Assist with architecture, design, and implementation of multi-threaded, high performance Linux client/server capable of handling millions of transactions a month, built on top of our security system
Design APIs and author interface documents for both internal and external consumption
Integrate our software solutions into customer frameworks and production environments
Initiate and conduct code reviews
Work with technical writers to document software architecture and design
Develop automated unit test harness and tests to ensure high quality code development
Work with QA to specify SQA tests, test harnesses and test sequences needed to ensure high quality code development
Collaborate with engineering and IT team to ensure smooth and reliable operation of software and systems for fulfilling business objectives and processes
Must Have Skillsets:
Five or more years of experience as a software engineer working on multi-threaded Linux applications
Linux software release processes, including knowledge of packaging tools and autotools
Expert level C/C++; working knowledge of Python
Prior experience with OpenSSL, JSON, and using curl to invoke server-side REST APIs
Experience taking projects from initial desiShogn through shipping, while adhering to standard software development processes and methodologies.
Agile/SCRUM
Type: 4 month project
Location: San Francisco, CA
David Gutierrez
OSI Engineering, Inc.
1999 S. Bascom Avenue
Suite 800
Campbell, CA 95008
Phone: (408) 550-2800