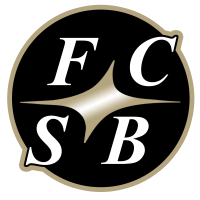 Senior Loan Administrator at First Central Savings Bank
GLEN COVE, NY 11542
Essential Job Functions:
Verify Commercial Loan Pipeline Report and reconcile with the following:
HMDA-LAR - Ongoing Maintenance
Loan Fee Accounting
Tracking Status for Reg B
Verification of outstanding Loan Deliverables with U/W's
Status of Third-Party Reports

Ensuring payments of invoices
Tracking to ensure inclusion on Settlement Sheets
New or Refinance Loans
Receipt of executed Term Sheet/LOI
Verification and comprehension of all terms and conditions with Originations and U/W
Receipt of Approved CAR from Loan Committee
Submission of Approved CAR to selected outside Attorney
Review draft Loan Documents for adherence to Loan Approval
Escalate all exceptions to FVP-CRM and/or FVP-CA
Review Final Loan Documents Prior to Closing to ensure full compliance to Approval
Ensure all Bank required supporting documents, disclosers, etc. are returned
Ensure all required Depository Requirements are met prior to closing
Ensure Settlement Sheet in prepared, reviewed and approved with all parties prior to closing
Deliver Note, FASB 91 Template, Title Data and Settlement Sheet to Servicing no later than Date Loan Closes +1
Complete Loan Fee Reconciliation and all necessary GL entries
Review Closed Loan Docs to ensure integrity of all docs, signatures, supporting addenda, etc.
Deliver completed Closing Binders and Loan Docs for Post-Closing QC performed
General Loan Administrations Duties
Maintain collection efforts to control delinquency levels on both accrual and non-accrual loans
Work directly with FVP-CRM on managing delinquency
Perform site visit/inspections as identified and directed by management
Coordinate Third-Party site visit/inspections, appraisals, environmental or engineering engagements as directed by management
Issue various Bank correspondence to Delinquent Borrowers and Guarantors as necessary
Work with loan administration management organize workout/restructures with Borrowers to protect Bank assets
Prepare Credit memos requesting approvals of workout/restructures on problem loans
Work with outside Counsel to effectively document workout/loan restructures, ensuring compliance to Bank approved terms and conditions
Assist in preparation of monthly and quarterly reports for management and regulatory purposes
Request, obtain, review and analyze financial statements, tax returns, rent rolls, title reports, appraisals and property inspection reports as directed, both personal and commercial
Review legal documents for purposes of assessing loan position and collection approach direction
Effectively manage Loan Undertakings, Holdback and Escrow Management and release
Work with Assigned outside Attorneys on collection and foreclosure matters
Work with loan administration management on all Bankruptcy, Serious Collection, Foreclosure and REO matters
Obtain Litigation status reports and prepare submissions to Senior Management
Review Third Party invoices and recommend same for approval to pay
Research State and local building department, registry, clerk and taxing authority records as necessary
Prepare demand letters, 90-day notices and right to cure letters for delinquent and matured loans

Register residential foreclosures with the Department of Finance website including step 1 and step 2 filings
Obtain litigation status reports and prepare information for Senior Management
Analyze third party billing for accuracy
Perform related and unrelated duties as assigned or required
Loan Administration Duties
Assist with File Review and Preparation prior to Audits and Examinations
Assist with other projects as necessary
Required Knowledge, Skills and Abilities:
Bachelor's Degree
Minimum of 3 to 5 years of banking or credit union experience; preferably in work-out, collections, closing, etc.
Prior experience in Commercial Loan Closing/Funding and knowledge of Commercial Loan documentation, both Commercial Lines of Credit and Term Loans as well as Commercial Real Estate and Construction/Bridge Loans
Strong Microsoft Office skills
Strong organizational skills
Strong communication skills

EASY APPLY THROUGH THE CAREERS LINK ON OUR WEBSITE - https://www.firstcentralsavings.com
60,469.00 - 78,779.00 /year
Loan Administrator / Manager
What is this?