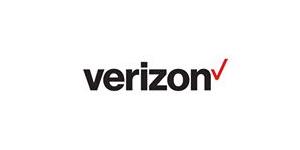 Senior Manager, Engineering at Verizon
Denver, CO 80202
What you'll be doing...
Verizon is serious about innovation. ProtectWise is a local security startup, recently acquired by Verizon for its talent and technology. As part of the Security team at Verizon, we're continuing to pursue our passion for fundamentally changing the way people interact with security. We solve security challenges differently by leveraging new and emerging technologies to capture network traffic and analyze it at scale through the power of the cloud. Our vast data set enables us to deliver unique detections, intuitive correlation and beautiful visualizations to provide unparalleled visibility and actionable next steps. What You'll be Doing
As Senior Manager, Engineering for Verizon Enterprise Security group, you'll oversee a team of advanced engineering, product management, and data scientists who are working in the cybersecurity space. You'll lead and support the team in their ongoing work improving the Network Detection and Response platform. You'll also help the team begin to integrate into the broader Verizon Business Group's ecosystem of security products.
Researching, evaluating new features and technologies and translating business objectives and strategies into viable implementation plans.

Providing leadership for best practices in Agile software delivery for a group of 3-4 dedicated delivery squads.

Working closely with product leadership to identify and set product & development strategy

Working with other technical leaders in the Verizon Enterprise Security group to look for opportunities and plan to leverage synergies

Providing direction/guidance to enhance the SaaS platform and integrate with other internal platforms

Lead the planning and execution of product or technology trials to evaluate potential benefits, develop a strategy, and drive adoption into Verizon's roadmap as appropriate. To this end, the Senior Manager will use their leadership skills to influence individuals/processes/operations, and drivediscussion/participation/consensus among cross functional teams including core services, network planning, marketing, sourcing, finance and legal. Success depends on enabling collaborative work among teams with different priorities.

Coaching and mentoring team members and complete all performance agreement/evaluation/ management activities.

Develops team members by providing opportunities for growth and exposure to leaders.

Identify opportunities for team members to succeed in achieving their personal goals within the framework of the business.
What we're looking for...
You will need to have:
Bachelor's degree or four or more years of work experience.

Six or more years of relevant work experience.

Four or more years of experience managing an engineering group.
Even better if you have:
A degree in EE/CS; Master's degree in EE/CS or an MBA.

The ability to work on a team and independently on multiple high priority projects.

Strong design skills and problem solving capabilities.

Excellent communication and advanced presentation skills including demonstrated experience with executive level customer presentations.

Ability to facilitate collaborative resolution of differences with a "win-win" approach.

Proven organizational and interpersonal skills, plus proven relationship building abilities.

Strong interpersonal skills.

Experience and knowledge about cloud environments such as AWS.

Experience in the cybersecurity industry.

Technical Product development experience.

Experience in technology development, product development, product commercialization and launch activity.

Product management experience.

Willingness to travel.
When you join Verizon...
You'll have the power to go beyond – doing the work that's transforming how people, businesses and things connect with each other. Not only do we provide the fastest and most reliable network for our customers, but we were first to 5G - a quantum leap in connectivity. Our connected solutions are making communities stronger and enabling energy efficiency. Here, you'll have the ability to make an impact and create positive change. Whether you think in code, words, pictures or numbers, join our team of the best and brightest. We offer great pay, amazing benefits and opportunity to learn and grow in every role. Together we'll go far.
Equal Employment Opportunity
We're proud to be an equal opportunity employer - and celebrate our employees' differences, including race, color, religion, sex, sexual orientation, gender identity, national origin, age, disability, and Veteran status. Different makes us better.