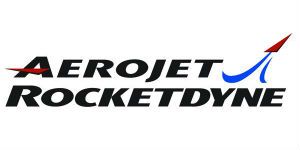 Senior Manager, Human Resources at Aerojet Rocketdyne
Camden, AR
Overview
Are you an experienced HR leader seeking a new challenge and an opportunity to drive a culture of engagement and productivity?
Aerojet Rocketdyne is seeking a highly motivated Senior HR Manager at our Camden, AR facility. This position will be responsible for the strategic leadership of human resources activities to support business and organizational objectives for this Defense site located in Highland Park. We are one of the largest employers in southern Arkansas, with current and planned growth in the next few years, demonstrating our commitment to the Golden Triangle geographic area.
Aerojet Rocketdyne is a world-recognized aerospace and defense leader providing propulsion and energetics to its space, missile defense, strategic, tactical missile and armaments customers throughout domestic and international markets. We offer a complete line of propulsion products for launch vehicles, missile defense, and advanced hypersonic propulsion.
Relocation is provided for this position. Reports to the Defense Business Unit HR Director.
Essential Job Functions (Including % of Time for Each)
25% - Provide leadership and guidance to HR Business Partner direct reports, supporting defense programs in Camden. The Sr. Manager will have direct responsibility for service delivery and supervision of the HR site-based team members.
25%- Ensuring the consistent and unbiased application of various HR processes and programs and their alignment with organizational needs and business strategies across the site. Areas include:
Employee attraction and retention
Employee relations
Inclusion, diversity and equity
Investigations and inquiry responses
Compensation and salary planning
Performance management
Talent acquisition
Resource allocation
Affirmative action planning
Leadership development
Succession planning
35% - Partner directly with the Sr. Director/Site Leader and the Camden leadership team to deliver HR services to drive engagement, talent acquisition and development, organizational effectiveness, and continuous improvement in support of the long range strategic plan and annual operating plan (AOP).
15% - Serve as a key member of the overall Defense BU HR team in the development and execution of HR strategic and annual operating plan. Lead various HR processes in the annual operating rhythm to ensure continuity and commitment to schedule and service delivery
Requirements
Requires a Bachelor's degree in Business, Human Resources or a related discipline and a minimum of fourteen (14) years of progressive experience, or an equivalent combination of education and experience.
Additional Requirements:
Minimum three (3) years of experience in an HR management role.
Must possessprior HR experienceproviding coaching andcounseling to senior leaders.
Must be very proficient in MS Office including Excel, Word, PowerPoint and Outlook.
Candidate must have experience leading teams and possess strong analytical, organizational and communication skills, both written and verbal, and demonstrated track record of positive employee relations.
Demonstrated ability to make recommendations to effectively resolve problems or issues, by using judgment that is consistent with company policies, procedures, regulations or government law.
Solid knowledge of HR laws and regulations.
May be required to obtain and maintain a U.S. Security Clearance at the appropriate level. Must be able to satisfy federal government requirements for access to government information, and having dual citizenship may preclude you from being able to meet this requirement.
Desired Qualifications:
Master's degree or MBA. SCP/CP (SHRM) or PHR/SPHR (HRCI) Certification.
Work Environment/Physical Requirements:
Employees in these positions must possess mobility to work in a standard office setting and to use standard office equipment, including a computer; stamina to sit and to maintain attention to detail despite interruptions; may occasionally lift/carry/push/pull up to 15 pounds; may require minimal walking, climbing, stooping, crouching, and/or bending; and vision to read printed materials and a computer screen, and hearing and speech to communicate in person and over the telephone. May require the ability to travel by air or auto. May require the use of personal protective equipment such as safety glasses, safety shoes, and shop coat. These positions may be expected to work varying shifts and hours to ensure successful operation of activities in the organization.