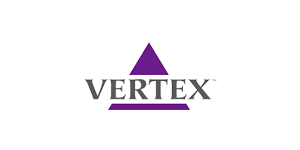 Senior Medical Director, Duchene Muscular Dystrophy (DMD) and Myotonic Dystrophy Type 1 (DM1) at Vertex Pharmaceuticals Inc.
Boston, MA 02210
In June 2019, Vertex announced the establishment of a new research site in the Boston area where research, development, and clinical manufacturing for cell and genetic therapies will be primarily based. Cell and genetic therapies represent two rapidly emerging therapeutic modalities with the potential to treat—and even cure—several of the diseases Vertex is focused on, including sickle cell disease, Duchenne muscular dystrophy and type 1 diabetes. Further investment in a research site specifically designed to advance these programs will be key to Vertex's continued and sustained leadership in these exciting approaches. At Vertex Cell and Genetic Therapies (VCGT) our research teams will bring together the best biology, technologies and enhanced manufacturing capabilities to ensure we bring these cutting-edge transformative therapies to patients as quickly as possible.
THE POSITION:
Vertex/VCGT is searching for an experienced Senior Medical Director to assist in managing assets in its development portfolio related to DMD, DM1, and other neurology related VCGT disease areas. This is an excellent opportunity for a motivated drug developer to substantially shape the Neurology pipeline at VCGT.  The Senior Medical Director will drive the clinical development strategy, work with cross-functional multidisciplinary study teams on clinical trial strategy, design and execution, and may serve as the Medical Lead and primary Medical Monitor for clinical trials that will be conducted for specific compounds.
 
KEY RESPONSIBILITIES:
·       Drive the strategy and delivery of the clinical development plans, in conjunction with other relevant functional areas
·       Participate in the development of study protocols, statistical analysis plans, investigator's brochures, and other key study documents in conjunction with other line functions and with minimal guidance
·       Serve on cross-functional study teams for assigned trials, working with other team members to achieve efficient, high-quality study execution, and data analysis
·       Participate in the preparation of regulatory documents in support of regulatory submissions, including clinical section of INDs and CTAs, safety reports, responses to regulatory authorities, clinical study reports, and other documents as appropriate
·       Interface with regulatory authorities as appropriate
·       Act as liaison between clinical development and other internal groups at Vertex/VCGT for assigned studies
·       Provide medical leadership for cross-functional teams, including external innovation/business development
·       Represent Vertex/VCGT to outside medical personal in the development of clinical protocols and study conduct
·       Represent Vertex/VCGT to outside stakeholder, including patient advocacy groups
 
MINIMUM QUALIFICATIONS:
•          MD, or DO
•          Board certification/eligibility in neurology/neuroscience (pediatric and/or adult), or another relevant specialty area including, but not limited to, neuromuscular, neurogenetics, physiatry, is highly desired
•          Minimum of 5 years Pharmaceutical/Biotech industry experience, including time managing clinical trials, leading creative teams and clinical development programs
•          Global clinical research experience and experience interacting with regulatory authorities and orphan patient advocacy groups
Ability to work collaboratively in a fast-paced, team-based matrix environment
•          Ability to work independently to resolve challenges
•          Excellent oral and written communication skills