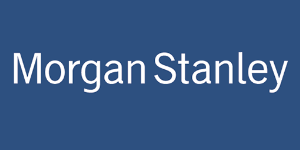 Senior Mortgage Consultant at Morgan Stanley
Dallas, TX
Senior Mortgage Consultant
Job Number:
  3135925
Posting Date
:  Aug 15, 2019
Primary Location
:  Americas-United States of America-Texas-Dallas

Education Level:  High School Diploma/GED
Job
:  Private Banking

Employment Type:  Full Time

Job Level:  Assistant Vice President

Morgan Stanley is a global financial services firm that conducts its business through three principal business segments—Institutional Securities, Wealth Management, and Asset Management. Wealth Management provides comprehensive financial advice and services to its clients including brokerage, investment advisory, financial and wealth planning, credit & lending, deposits & cash management, annuities, insurance, retirement and trust services.

Morgan Stanley Private Bank, National Association ("MSPBNA") offers banking and credit products and services, including securities-based lending, mortgage loans and home equity lines of credit primarily to Morgan Stanley Wealth Management's high net worth clients. 

MSPBNA is seeking a high potential candidate for the position of Senior Mortgage Consultant.

 

Job Description/Position Responsibilities 

 

The Senior MC position will:

 

• Be tasked with multiple responsibilities that include inbound /outbound queue management, team leadership duties, as well as handling and assisting fellow team members with ultra-high net worth loans.
• Handle pipelines of Non-conforming high net worth loans with proven abilities of building Financial Advisor / Private Banker relationships.  
• Form deep working relationships with Financial Advisors and Private Bankers in the field.   The Senior MC will also have outstanding client service skills with a keen effort on follow-up communication.
• Assist in providing expert advice and problem solving skills to help meet client mortgage needs. Offer a strong understanding of reading complicated income returns to help uncover the potential scenarios during the needs analysis. 
• Provide team leadership via MC support while creating revenue through operational readiness and sales efficiencies.
• Provide the best rate execution and proper product selection for the client's mortgage needs.  
• Participate in initiatives to improve client experience and assist to improve overall FA/PB usage. 
• Represent the "face" of the business by owning the client experience up to and including intent to proceed.  
• Have the ability to work as part of team assigned to Complex/Branch coverage and grow the market share through business referrals. 
• Have proven to have worked directly with Private Bankers (Field Sales) and improved Complex/Branch production with a focus on Ultra High Net Worth clientele.  
• During client conversation, will speak to how title, vesting, trust and holdings impact the loan solutions and options. 
• Participate in business partner's events and office activities which promote Home Loans.
• Be tasked with multiple responsibilities that include queue management, call campaigns, and various bank initiatives.
• Assist in the design, development of systems and procedures including testing, training and recruitment efforts. Partner with Operations teams to ensure the seamless transfer of the loan after intent to proceed is given. 
• Have knowledge of the laws and regulation that govern consumer lending, including fair lending, privacy, RESPA, and TRID.

Experience:

 
• Current MSPBNA Home Loans employee with a proven track record of building FA/PB relationships.
• 4-8 years of mortgage experience (Sales or Operations)
• Prior experience as a successful loan officer in a high net worth role along with managing an employee loan pipeline. 
• Established track record of developing relationships with Financial Advisors and Private Bankers
• Strong understanding of mortgage products and processes
• Team player with willingness to assist and help other team members. Ability to meet individual and organizational goals.
• Outstanding written, verbal, and analytical skills
• Superior time management and multi-tasking abilities
• Limited travel may be required on an as needed basis.

 

Skills/Abilities:


• Main point of contact for clients, Financial Advisors, and Private Bankers throughout the registration process
• Aspects of the job will contain a variety of systems to operate for accurate reporting and tracking.
• Understanding and knowledge of call center operations best practices.
• Manage active client referrals to increase conversion rates resulting in higher firm revenue and profitability
• Proactively manage loan escalations as needed to ensure a timely resolution.
• Provide detailed communication to appropriate parties to ensure that proper loan documentation is requested.