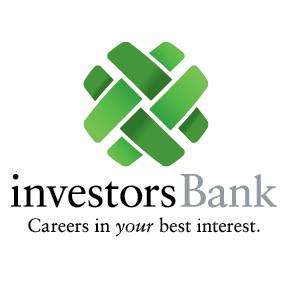 Senior Mortgage Loan Officer-Northern NJ at Investors Bank
Millburn, NJ 07041
POSITION OBJECTIVES:
The Senior Loan Officer proactively solicits new residential mortgage business and sells Investors Home Mortgage products to meet established loan quality and production goals.
RESPONSIBILITIES:



Proactively solicit new residential mortgage business




Maintain a quality network of business relationships that serve as a recurring source of referrals for new mortgage lending opportunities




Conduct financial interviews with prospective borrowers in order to analyze financial and credit data, determine customer financing objectives, advise clients of product/pricing policies and guidelines




Take loan application and accurately gather required information from clients in order to deliver thorough and fully documented loan applications to processing on a timely basis




Participate in business related development opportunities, community efforts to promote home ownership and professional organizations




Maintain a positive sales environment by educating potential buyers and referral sources as to the products and services offered by the company




Cross sell other bank products and services as applicable




Respond to customer inquiries and referrals at all stages of the overall process to ensure the borrower is a lifelong customer




Ensure exceptional customer service by maintaining thorough knowledge of lending programs, policies, procedures and regulatory requirements




Achieve production goals, as established by the company




Attend and complete all required training




Maintain an accurate log of all sales activities and customer meetings




Acts as a mentor to less experienced Loan Officers and/or Loan Officer Assistants




Perform other duties as assigned






High School diploma, GED or equivalent experience required




College degree and a minimum of 4 years industry experience, along with a verifiable, established network of referral business required.




Superior networking, sales and customer service skills are required.




Must be able to prioritize, organize, and complete tasks on time.




Must be detail oriented and possess strong technical skills.




Must exhibit a polished and professional approach to work.




Experience in Microsoft Office Suite, specifically Outlook and Excel required.




Must be a highly motivated individual with the ability to communicate effectively, both verbally and in writing, across a variety of audiences.




Must be able to multi task in a fast paced environment.




Must possess current NMLS license as well as have a solid knowledge of conventional and/or government lending guidelines.





Equal Opportunity Employer Minorities/Women/Protected Veterans/Disabled