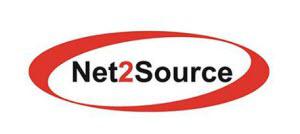 Senior .Net Engineer at Net 2 Source
Durham, NC 27713
Net2Source is a Global Workforce Solutions Company headquartered at NJ, USA with its branch offices in Asia Pacific Region.  We are one of the fastest growing IT Consulting company across the USA and we are hiring "Senior .Net Engineer " for one of our clients.  We offer a wide gamut of consulting solutions customized to our 450+ clients ranging from Fortune 500/1000 to Start-ups across various verticals like Technology, Financial Services, Healthcare, Life Sciences, Oil & Gas, Energy, Retail, Telecom, Utilities, Technology, Manufacturing, the Internet, and Engineering.
Company: One of Our Clients
Position:
Senior .Net Engineer
Location:
Durham, NC
Duration:
 6-12 Months
Job Description:
Responsibilities:
Interpret requirements and build front end web applications using Microsoft technology stack

Collaborate with global team members on automation opportunities, process improvement ideas, and solutions to improve our customers' end-to-end service experience.

Design and build front-end and data integration solutions that automate, simplify and standardize business processes used by our Relationship Managers.

Engage directly with Business partners in the US to provide them with client content on request.

Conduct peer testing, code review and impact analysis of the modules developed by the other members on the global team to ensure data accuracy and adherence to business requirements.

Perform application maintenance and ensure adherence to process and information security controls.

Very good communication skills.

Ability to reengineer existing code and prepare technical Docs/ create stories.

Experience in Production Support.

Ability to resolve Prod issues, give direction and provide solutions.

Strong Dot Net experience and MS-SQL database.

Ability to take initiative and lead team

8 to 12 years' experience.

Agile experience and familiar with Scrum ceremonies.

Flexibility in working hours since it involves Prod Support.

High energy and Individual Contributor.
Required:
Client / Server and Web Applications using Microsoft Technologies and various tools and technologies within the .NET framework

HTML5, JQuery, AJAX, CSS

AngularJS or Javascript Framework experience

ASP.Net, ASP.Net MVC, C#.Net, VB.Net, ADO.Net, ASP, Web/Windows Forms, XML, XSD, XSLT, WPF, XAML, WCF, SQL Server, Web Services, AJAX.Net, JavaScript, jQuery, HTML, CSS.

LINQ, Entity Framework, ADO.Net

Proficient in OOPs, Object Oriented Designs (OOD), N-Tier Architecture, Service Oriented Architecture and Model View Control (MVC) design pattern.

Experience creating XAML components for WPF

Experience in working with Visual Studio Team System (VTS) and Team Foundation Server.

Experience in writing N-Unit test cases to test the Libraries/Components written in C#

Experience in working with XML Web Services, SOAP, WCF, ASP.Net Web API

Agile and scrum project experience.
Education and Experience:
Bachelors in related field.
About Net2Source, Inc.
Net2Source is an employer-of-choice for over 2200+ consultants across the globe. We recruit top-notch talent for over 40 Fortune and Government clients coast-to-coast across the U.S. We are one of the fastest-growing companies in the U.S. and this may be your opportunity to join us!
Want to read more about Net2Source? Visit us at www.net2source.com
Equal Employment Opportunity Commission
The United States Government does not discriminate in employment on the basis of race, color, religion, sex (including pregnancy and gender identity), national origin, political affiliation, sexual orientation, marital status, disability, genetic information, age, membership in an employee organization, retaliation, parental status, military service, or other non-merit factor.
Net2Source Inc. is one of the fastest growing Global Workforce Solutions company with a growth of 100% YoY for last consecutive 3 years with over 2200+ employees globally and 30 locations in US and operations in 20 countries. With an experience of over a decade we offer unmatched workforce solutions to our clients by developing an in-depth understanding of their business needs. We specialize in Contingent hiring, Direct Hires, Statement of Work, Payroll Management, IC Compliance, VMS, RPO and Managed IT Services.
Fast Facts about Net2Source:
• Inception in 2007, privately held, Debt free
• 2200+ employees globally
• 375+ In- house Team of Sales, Account Management and Recruitment with coast to coast COE.
• 30 offices in US and 50+ Offices globally
• Operations in 20 countries (US, Canada, Mexico, APAC, UK, UAE, Europe,, Europe, Latin America, Japan, Australia)
Awards and Accolades: 
• 2018 – Fastest Growing IT Staffing Firm in North America by Staffing Industry Analysts
• 2018 – Fastest-Growing Private Companies in America as a 5 times consecutive honoree – Inc. 5000
• 2018 – Fastest 50 by NJBiz
• 2018 – Techserve Excellence Award (IT and Engineering Staffing)
• 2018 – Best of the Best Platinum Award by Agile1
• 2018 – 40 Under 40 Award Winner by Staffing Industry Analysts
• 2018 – CEO World Gold Award by SVUS
• 2017 – Best of the Best Gold Award by Agile1
Regards
Vishal Asawani
Team Lead
Office: (201) 340-8700 x 801 | Cell: (201) 479 3849 | Fax: (201) 221-8131| Email:

vishal.a@net2source.com