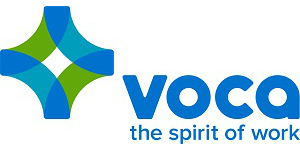 Senior Network Engineer – IPS and WIDS at Voca
Dublin, OH
Voca Technology 
has immediate openings available for Senior Network Engineer – IPS and WIDS professionals in
Dublin, OH
!  
Assignment Details
Job Description
Our client' s Global Data Protection is seeking for a motivated Network Security Engineer II who will act as a network security subject matter expert to lead engineering efforts in securing our digital assets, data, and apps deployed in the cloud and on-prem. The network security engineer is expected to work independently with internal and external clients as well as senior management on detection, prevention, response, and mitigation of emerging cyber threats/attacks targeting at the Fiserv global networks.
Job Responsibilities

Subject Matter Expert responsible for design and implementation of network security architectural framework, best practices, and compliance requirements.
Identify and implement defense-in-depth network analytics technologies and solutions.
Ensure best security practices, and provide technical consulting on the use of firewall, access control, intrusion detection and prevention, malware analysis, and threat correlation.
Monitor, collect, correlate, and identify security related logs, events, and data at different layers.
Perform research to identify and analyzing emerging threats and attacks.

Scope of Job

Subject matter expert with broad and in-depth knowledge of network security challenges, technologies, tools, and best practices.
Coach and mentor other team members.

Autonomy

Works independently works with functional and business units to execute projects.
Qualifications:
Job Requirements

5+ years of related IT experience with significant job responsibilities tied to networking environments
Bachelors in Computer Science or related field or equivalent work experience and appropriate certifications
Expert knowledge of network protocols, OS, and/or cloud security
Experience with network security and analytics
Familiar with IDS/IPS, WIDS, Palo Alto Networks, Checkpoint, and Snort
Knowledge of PCI and other industry compliance standards
Experience with network protocol analysis, and malware analysis
Coding experience
Good understanding of business, technology, and tradeoffs

Competencies

Industry Knowledge desired
Shift:Voca: The Spirit of Work
IND-IT