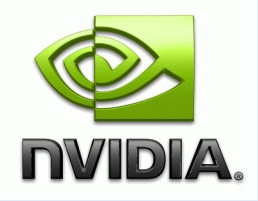 Senior Network Security Engineer - Cloud at NVIDIA Corporation
Santa Clara, CA
NVIDIA is looking for a Sr Network Security Engineer to develop a cloud network infrastructure. The goal is to craft a reliable, scalable and secure network to support NVIDIA software development workflows and tools, including CI/CD pipelines, compute resource management flow and developer productivity tools. The network is serving the needs across the whole software stack for NVIDIA from Graphics Drivers to Autonomous Vehicles to Deep Learning frameworks. To achieve this goal, we are looking for a network security engineer who has a deep understanding of L3 underlay network, outstanding design skills and a track record in building and delivering large-scale secure networks.
What you will be doing:
You will architect, design, and implement network security features and functionality such as network access controls, inbound and outbound traffic filtering and monitoring, subnetting for isolation, etc.

You will architect, design and implement multi-tenant and partner networks. Including gathering security requirements, designing and implementing air gapped networks.
Engage with NVIDIA SOC team to collaborate on security hardening principles such as firewall ACL's, IPS Sensors, logging, authentication, etc.
Define and implement controls to enforce network security standards and practices.
Plan and lead assessment and PoC for network security tools (proxy servers, IDS/IPS tools, anti DDoS tools, etc.): requirements, evaluation criteria, design, and implementation.
Create and automate network security tooling to secure NVIDIA's cloud environments
Design multi-tenant network that meets the security practices
Implement detection and prevention of network security attacks and vulnerabilities in real time.
Lead network efforts to mitigate and remediate current and potential security incidents
Develop automation and utilize frameworks to scale both protection and mitigation tools
Keep NVIDIA safe through active security operations and boundary defense of critical network infrastructure such as implement/tune rules and alerts for IDS
Perform network hardening to Industry Standards
What we need to see:
8+ years of hands-on Network Security experience, with BS Degree or the equivalent combination of education, technical training, and work experience

Experience with cloud, IaaS, PaaS, 'network-as-a-service' environment is preferable
Solid experience in network security techniques such as VLAN tagging, Anti-DDoS, Rate Limiting, 802.1X, ACLs, Load Balancers, L3 Switches.
Experience in crafting secure network architecture for cloud/distributed systems using BGP, OSPF, Subnets, VLAN Management, etc.
Excellent knowledge of Windows and Linux (Redhat/CentOS and Ubuntu) networking (sockets, firewalld, iptables, wireshark, etc.) and internals, ACLs and OS level security protection and common protocols e.g. TCP, DHCP, DNS, etc.
Experience coding and/or scripting for system administration (Python, Shell, Perl, etc.) to integrate network security capabilities
Knowledge of SSH, keystores, security certificates, user and password management, authentication and authorization, session management
Experience implementing and maintaining automation scripts for network configuration and management using automation tools such as Ansible, Packer, CodeDeploy, Chef, Salt, etc.
Background in network service, content provider operation, or larger scale cloud hosting
Understanding of current security issues and threats and risks that can manifest in larger scale complex systems
NVIDIA is leading the way in groundbreaking developments in Artificial Intelligence, High-Performance Computing and Visualization. The GPU, our invention, serves as the visual cortex of modern computers and is at the heart of our products and services. Our work opens up new universes to explore, enables amazing creativity and discovery, and powers what were once science fiction inventions from artificial intelligence to autonomous cars. NVIDIA is looking for great people like you to help us accelerate the next wave of artificial intelligence.
NVIDIA is committed to fostering a diverse work environment and proud to be an equal opportunity employer. As we highly value diversity in our current and future employees, we do not discriminate (including in our hiring and promotion practices) on the basis of race, religion, color, national origin, gender, gender expression , sexual orientation, age, marital status, veteran status, disability status or any other characteristic protected by law.