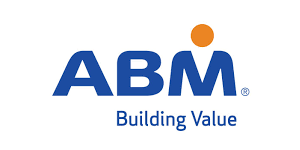 Senior Network Engineer -Temp to Hire at ABM Industries
Cleveland, OH 44115
ABM (NYSE: ABM) is a leading provider of facility solutions with revenues of approximately $6.4 billion and over 130,000 employees in 300+ offices deployed throughout the United States and various international locations. ABM's comprehensive capabilities include electrical & lighting, energy solutions, facilities engineering, HVAC & mechanical, janitorial, landscape & turf, mission critical solutions and parking, provided through stand-alone or integrated solutions. Founded in 1909, ABM provides custom facility solutions in urban, suburban and rural areas to properties of all sizes — from schools and commercial buildings to hospitals, data centers, manufacturing plants and airports.
Job Title
Senior Network Engineer -Temp to Hire
Education
Bachelor's Degree
Career Level
Experienced (Non-Manager)
Category
Information Technology
Job Type/ FLSA Status
Salaried Exempt
Travel Required
0 - 10%
Job Description
The Senior Network Engineer in the Global Engineering team will be responsible for the design, implementation, and escalation support of ABM's global telecommunications network. This will include the engineering of solutions as well as environments that allow us to meet business demands within a complex global infrastructure with a focus on stability, scalability, and innovation. The primary focus of this position is to provide unified wireless design, implementation, and optimization solutions for enterprise users (and guests) wireless LANs.
Major Focus Areas
Global Network Engineering is responsible for providing secure LAN, WAN, wireless, and collaboration services between all ABM Industries locations including data centers, regional, and remote sites.
The network engineer will lead and participate in the design, implementation, support, and optimization of all network hardware, software, and services.  This includes (but not limited to) routers, security appliances, network switches, wireless infrastructure, and network monitoring tools.
    ***In addition to regularly scheduled hours and responsibilities, Network Engineers are frequently required to assist on special projects and emergencies. This includes regularly scheduled evening or early morning maintenance and emergency response at any time (24x7).  These additional responsibilities are an essential function of the job and are required to insure continuous operations and minimize disruption to end-users.
Essential Functions 
Design, plan, and implement all aspects of the network infrastructure, supporting medium to large size offices
Collaborate with team members and various groups to identify and develop scalable network designs, solutions, and policy recommendation
Ensure continued smooth operation of the global network infrastructure, working to minimize network downtime and the effects of downtime users by scheduling needed maintenance or upgrades to provide minimal disruption of service to users.
Proactively monitor and analyze network performance to detect and resolve issues, and perform stringent network testing before implementing solutions
Support internal application groups by identifying and presenting network-impacting requirements to other members of the network engineering team
Perform configuration, upgrades, and deployment of routers and switches for all store locations
Plan and maintain the highly technical, logical network configuration of routers, switches, Wi-Fi access points associated with network traffic
Lead network projects, including the installation of new network hardware or software, and network configuration and design
Support the Service Desk with troubleshooting circuit, equipment and network issues and be the senior resource to assist with resolving critical/high impact customer issues
Present solutions and make recommendations to departmental leadership
Document timely status updates and accurately document problem resolution
Research and evaluate emerging technology for future applications
Participate in the rotating "on call" schedule with other team members, providing third-tier support, solving the more complex networking trouble
Provide guidance, work direction, and information to other technical network employees
Assist other Network Engineers on projects, performing various tasks as required
Ability to effectively articulate complex ideas/networking concepts through a business lens
Additional duties as assigned
Minimum Requirements
•Bachelor's Degree in Computer Science or related field desirable 
•Cisco CCNA/CCNP/CCDP required 
•5+ years of experience configuring and troubleshooting Cisco network routers, switches and firewalls for small, medium and large size locations and enterprise
•Experience with spectrum analyzers i.e. Ekahau, AirMagnet to perform WLAN active surveys.
••Experience with PCI/PII; IDS/IPS; APM; Designing and implementing Business Continuation Plans; Troubleshooting multi-vendor routers and switches; Network Management tools (NetScout, SolarWinds, NetFlow Analyzer) preferred Cisco Prime
•Experience with Cisco Nexus
•Must be proficient in one of these discipline Cisco Unified Communication Manager Technology preferred
•Working knowledge of authentication mechanisms, encryption technologies, networking protocols including SMTP, HTTP, DNS, TCP/IP and SNMP
•Working knowledge of VMware and NSX SDN is a plus
•Ability and willingness to perform on call support 24X7X365
•Demonstrated experience with: Implementing and supporting medium to large enterprise-sized Cisco LANS/WANS, exhibiting a proven understanding of established enterprise routing schemes and protocols, and VLAN requirements for proper management of varying user requirements and LAN services like printing; Designing and implementing QOS; Supporting Cisco wide area networks, MPLS technology, and troubleshooting circuit issues including Broadband connectivity
•Working knowledge of Web Security Systems, Two Factor Authentication, SMTP Gateway servers, Cisco ASA and Juniper SSL VPN
•Ability to support Site-to-Site VPN, Client VPN connectivity, Aruba and Cisco Enterprise Wi-Fi solutions
•Working knowledge of TCP/IP, MPLS, Routing, Switching, Wireless/controllers, Firewall, VPN, EIGRP,OSPF, BGP, QOS
•Excellent troubleshooting abilities with strict attention to detail
•Self-motivated with a strong willingness to learn on the job and through self-study
•Excellent verbal, written and interpersonal skills
•Ability to establish priorities, meet deadlines, and concentrate on detailed information in a fast-paced demanding work environment
•Must be able to create Visio documents and document all work 
Location
Cleveland, OH 44115 US (Primary)

ABM is an EOE (M/F/Vet/Disability/Gender Identity/Sexual Orientation)