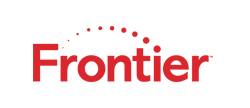 Senior Network Engineer at Frontier Communications Corporation
VICTORVILLE, CA
About Frontier Communications
 Frontier® Communications provides communications services to urban, suburban, and rural communities in 29 states. Frontier offers a variety of services to residential customers over its FiOS® and Vantage™ fiber-optic and copper networks, including video, high-speed internet, advanced voice, and Frontier Secure®  digital protection solutions. Frontier Business™ offers communications solutions to small, medium, and enterprise businesses.

Job Description/Qualifications:
Required for this position are basic computer skills and working knowledge of Microsoft Office applications such as Excel, PowerPoint, and Word. Knowledge and understanding of outside plant tasks and accounting guidelines. Frontier Systems (to include FROGS, M6, DPI, Infinium, Varasset, Q-port) will be utilized daily in this position. Key elements needed to ensure success within this position include; Organizational skills, strong communication skills (written and verbal), and a strong customer relation ability will be utilized in achieving desired results. A strong knowledge of Outside Plant Facilities and Construction techniques, as well as project management experience are a plus for this position. Experience in researching private property easement documentation and permitting with local, state and federal entities is a strongly recommended skillset for this position. Physical demands involve working extended hours when necessary, overnight travel, driver's license, able to work at computer station for extended periods, able to work outside in extreme heat/cold and assume on call /EOC duties.  Must have High School Diploma or GED Certificate. Preferred education would be bachelor's Degree in related fields.
Required Skills:
Create Engineering project designs for telecommunications outside plant (OSP) related projects including copper and fiber design for aerial, buried and underground environments.
Prepare detail drawings, estimate cost associated with time and materials, and provide proper justification for the design and construction of telecommunications equipment and material.
Serve as liaison between the company and outside agencies such as other telephone companies, municipalities, Department of Highways, Power Companies, customers in general and property owners.
Coordinate with Supply and Construction Foremen to requisition, issue, and return materials to balance major material inventories reducing company's exposure of write off.
Communicate with state, county, city and national to gain information on planned projects involving transportation related improvements.
Communicate with all peers and departments to insure proper project planning
Attend predesign/construction meetings for project designs
Maintain and investigate right of ways and easements for OSP projects.
Prepare project justifications for approvals including CRC documents.
Code and approve contractor invoices
Knowledge of engineering tools to include the following, Frogs, Adobe, Microsoft Word, Microsoft Excel, email and other Frontier Communications software.
Excellent organizational skills, communications skills (written and verbal) and customer relations will be utilized in achieving desired results and are critical to the position.
Understanding of Outside plant construction and project management.
Inventory management experience as related to project work order management.
Experience in right of way, private easement and permitting, with local, state, and federal entities.
Manage multiple projects in various stages of activity.
Liaison to Cities, Counties and DOT for all Frontier OSP related activities.
Obligatory Engineer should be able to read a set of road plans from the agencies and provide a conflict matrix and negotiate on behalf of Frontier to eliminate conflict and reduce the impact to Frontier facilities.
Working knowledge of the following terms: green lines, RGB's, UWS, update meetings, road plans with cross sections, lighting, drainage.
Prepare and monitor the capital budget plan in relation to areas of responsibility
Work with Operations in review of JIMs, Contractor Invoices, and Investment Summaries as needed
Education/Experience:
Bachelor's in engineering or equivalent preferred or a minimum of 3 to 5 years' experience in related field.
Frontier Communications is an Affirmative Action and Equal Opportunity Employer. All qualified applicants will receive consideration for employment without regard to race, color, religion, sex, sexual orientation, gender identity, national origin, or protected veteran status and will not be discriminated against on the basis of disability.