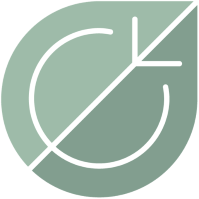 Senior NoSQL Database Administrator at Clover Leaf Solutions Inc.
Santa Fe, NM
Clover Leaf is looking for an experienced NoSQL Database Administrator Professional in Santa Fe, New Mexico to join our growing team. We are looking for people who can work as part of a team and individually. The position is presently remote, but on-site work could be required in the future.
Essential Duties and Responsibilities
The Database Administrator will work with the Systems Integration vendor and various other program level vendors to validate the architecture and ensure ongoing data management and quality of a large multi-vendor system through its entire lifecycle. The ideal applicant with have extensive experience in MarkLogic, with Hadoop being an acceptable substitute for the right candidate. Applicants should have experience in an oversight role, as well as automated testing experience.
Required Qualifications
Bachelor's degree in Computer Science, Management Information Systems (MIS), Information Technology, Engineering or similar technical degree
Six (6) years of experience in MarkLogic or Hadoop database administration and development.
OR - Any combination of education from an accredited college or university in a related field and/or direct experience in this occupation totaling ten (10) years may substitute for the required education and experience.
The successful candidate will have experience managing non-relational SQL Databases, developing reports based on unstructured data, query design and optimization, data quality assurance, and vendor oversight.
Desired Qualifications
Extensive experience with MarkLogic databases.
Desired skills also include familiarity with Oracle GoldenGate, Oracle ZFS, Oracle ESB, Oracle API Management Suite, and Oracle Exadata.
Experience with data governance is not required, but is highly desired.
We may, in some cases, consider applicants with somewhat less experience than the above.
Clover Leaf Solutions is a small business headquartered in Albuquerque, New Mexico, with key offices in San Fancisco and Pittsburgh, and we are growing. You can be a key part of our team and help us continue to build our capabilities long-term. Our government clients include DOE facilities like Los alamos National Laboratory, Sandia National Laboratories, and Lawrence Berkeley National Laboratory, while our commercial clients have included globally recognized firms. We specialize in Industrial Hygiene, Safety, and Construction Management. We have open, transparent communication without layers of bureaucracy, while also having a strong team to provide backup. Clover Leaf offers health, dental, vacation/sick, and a 401k with a generous match. Learn more about us at cloversolutions.us
Clover Leaf is an Equal Opportunity/Affirmative Action employer. All qualified applicants will receive consideration for employment without regard to race, color, religion, sex, national origin, age, disability, genetics, or protected Veteran status.
67,113.00 - 143,446.00 /year
Database Administrator
What is this?