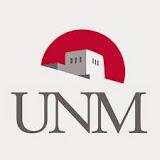 Senior Operations Manager at University of New Mexico
Albuquerque, NM
Requisition ID
req11879
Working Title
Senior Operations Manager
Position Grade
14
Position Summary

The University of New Mexico's Project ECHO is preparing for exponential growth in the coming years.  As a result, we are looking for a Sr. Operations Manager to join our Replication Team.

As a successful Sr. Operations Manager, you will play an active role in:

·         Working in conjunction with the Replication Director in business planning and operational development for the Replication Team.  Will provide critical recommendations to the Replication Director, ECHO teams and management regarding Replication project, initiatives, and policies and procedures

·         Operationalizing internal and external reporting including the Replication grants: Co-Impact, Merck Foundation, Bristol-Meyers Squibb Foundation, Robert Woods Johns  on Foundation, General Electric Foundation, Helmsley Trust

·         Overseeing Replication communications plan in scaling and expanding growth of the ECHO model and digital strategy

·         Developing and managing Replication's business strategies for continued growth and scale of the ECHO movement to include but is not limited to: global initiatives and grants, MetaECHO and ECHO communities; partner funnel, and replication development or funder relations

·         Working closely with Replication leadership to assess quality improvement based on evaluation, KPI, and feedback from ECHO teams and management. Will also work with Replication leadership to insure staff are cross-trained, grant deliverables are met, and will work on recruitment/position vacancies, and staff evaluations

·         Serving as a liaison to: ECHO communications office, ECHO Digital, global partners, societal platform foundation and external consultants and contractors.  Also interacting and collaborating with executive leadership, management, and teams necessary to promote the development and implementation of Replication related grant initiatives and projects

·         This position will require work after regular business hours to accommodate our global partners and will travel to domestic and international destinations.

Project ECHO prides itself on being a values based organization.  Our seven values include: Service to the Underserved, Demonopolize Knowledge, Mutual Trust and Respect, Teamwork, Excellence and Accountability, Innovation and Learning and Joy of Work.  We strive to find individuals who can embrace and exemplify these values.

Project ECHO is grant funded and has received support from the NM Legislature, the University of New Mexico and the New Mexico Department of Health.  We are growing exponentially, serving communities around the globe.  By joining our team, you will be part of a movement that is leading the way in technology-based healthcare initiatives and will support our vision to touch the lives of 1 billion people by 2025!

See the Position Description for additional information.

Conditions of Employment

Identified positions in this classification may require specialized certification in an area of competency, depending on the specific needs of the designated role.

Minimum Qualifications

Bachelor's degree; at least 5 years of experience directly related to the duties and responsibilities specified.

Completed degree(s) from an accredited institution that are above the minimum education requirement may be substituted for experience on a year for year basis.

Preferred Qualifications

·         Experience with various applications including project management software, Adobe and Visio

·         Strong presentation skills

 

Additional Requirements
This position requires work after/before regular business hours as well as domestic and international travel
Campus
Health Sciences Center (HSC) - Albuquerque, NM
Department
Project ECHO (259B)
Employment Type
Staff
Staff Type
Term - Full-Time
Term End Date
06/30/2021
Status
Exempt
Pay
$3956.33 (Min) - $5924.53 (Midpoint)
Benefits Eligible
This is a benefits eligible position. The University of New Mexico provides a comprehensive package of benefits including medical, dental, vision, and life insurance. In addition, UNM offers educational benefits through the tuition remission and dependent education programs. See the Benefits home page for a more information.
ERB Statement
Temporary and on-call employees working an appointment percentage of 26 (.26 FTE) or greater, per quarter, will be eligible to earn retirement service credits and thus are required to make New Mexico Educational Retirement Board (NMERB) contributions. More information pertaining to your FTE and NMERB contributions can be reviewed on the NMERB Guidelines Clarified webpage.
Background Check Required
No
For Best Consideration Date
1/27/2020
Application Instructions

Only applications submitted through the official UNMJobs site will be accepted. If you are viewing this job advertisement on a 3rd party site, please visit UNMJobs to submit an application.

Please include a resume and cover letter

Positions posted with a Staff Type of Regular or Term are eligible for the Veteran Preference Program. See the Veteran Preference Program webpage for additional details.

The University of New Mexico is committed to hiring and retaining a diverse workforce. We are an Equal Opportunity Employer, making decisions without regard to race, color, religion, sex, sexual orientation, gender identity, national origin, age, veteran status, disability, or any other protected class.