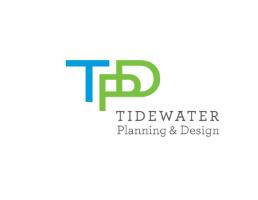 Senior Planner at Tidewater Planning & Design, LLC
NORFOLK, VA 23510
Senior Planner 
Leads a multi-disciplinary planning team of professionals on projects for the Department of Defense under the supervision of a Project Manager. A Senior Planner will develop innovative solutions to address client needs. Plays a key role in the development of Master Plans, Basic Facility Requirements (BFR's), Asset Evaluations (AE's), Military Construction Documents (Form 1391), as well as the development of Concept Studies for military installations. Compiles data and conducts research in support of project deliveries. Conducts client interviews, field investigations, and visioning sessions.  Acts as the subject matter expert on planning projects. Documents planning projects in Navy Shore Facility Planning Systems such as the internet Facility Assets Database Store (iNFADS) and Electronic Project Generator (EPG).  Applies extensive knowledge of DoD facility planning guidance. Up 50% travel requirement.
Required
AICP REQUIRED
Strong analytical skills
Ability to work independently as well as in a team of engineers, and planners
Excellent writing and communication skills
Minimum of 7 years of related Department of Defense facility planning experience
Proficiency with MS Office Suite required
Proficiency with Adobe Creative Suite required
Must have a bachelor's degree in architecture, engineering, planning, geography, or related field
Working knowledge of iNFADS
Preferred
Proficiency with ArcGIS preferred
Proficiency with AutoCAD preferred
LEED AP certification preferred
50,295.00 - 84,686.00 /year
Urban Planner
What is this?