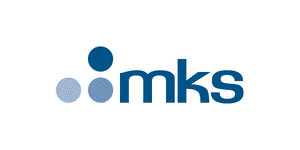 Senior Principal Controls/Electrical Engineer at MKS Instruments
Andover, MA 01810
Position Summary:
The successful candidate will be responsible for design and development of analog and digital electronic hardware, algorithm development and embedded firmware architectures for vacuum pressure control valves. The position requires detailed knowledge of electrical hardware design, communications interfaces and protocols, ability to debug/test prototypes, and integrate hardware designs with both mechanical elements and embedded firmware. The candidate must be proficient in systems control theory, as well as embedded control system design at both circuit board and system level.
You have demonstrated product development experience performing all aspects of hardware system engineering including: product specification, schematic design, circuit analysis, design for cost & manufacturability, PCB design, documentation, test plan development and release to production. The position requires the ability to work independently and with cross-functional teams.
Position Details:
Develop closed-loop PID and model-based pressure controls systems architectures, as well as design guidelines, best practices, and other tools and templates
Develop and document controls systems requirements, and the selection of related devices used in the product hardware
Design analog and digital electronic circuits including low noise analog circuits, A/D and D/A converters, microprocessors, communications interfaces, linear and switched-mode power supplies
Perform design, debugging and board bring-up of analog and digital real-time embedded electronics for microprocessor-based control and communication hardware platform using combination of simulation, analysis, prototyping and testing
Perform project activities, including DFMEA, design reviews, and creation of technical specifications
Support existing products both in-house and in the field. Perform failure analysis for customers and work with the Quality/Reliability group to reduce manufacturing and field issues
Communicate technical information effectively in both oral and written form through design reviews, product specifications, test plans and technical reports
Act as the primary electrical engineering interface to the manufacturing team for new product release
Acts independently to determine methods and procedures on new or special assignments
Supervise the activities of other electrical engineers, as well as embedded firmware engineers and electrical/test technicians
Education and Experience:
BS in Electrical Engineering and 8+ years related experience, or MS and 5+ years related experience
Experience designing real-time digital and analog I/O circuitry and low voltage controls
Familiarity with at least two of the following is preferred: high speed serial interfaces (RS-485/422/232), DeviceNet, Ethernet & EtherCAT.
Stepper motor control experience is strongly preferred
Understand the printed circuit board fabrication process, and have working knowledge of CE, RoHS and regulatory requirements for low voltage control products
Excellent verbal and written communications skills
Please note that non-local candidates who are able to relocate will be considered.
MKS Instruments, Inc. is an affirmative action and equal opportunity employer. We solicit and hire applicants regardless of race, color, national origin, sex, religion, age, disability, veteran status, sexual orientation, gender identity or any other protected category. Our policy is to employ the most qualified applicants. We conduct background checks and drug screens, in accordance with company policies and federal and state guidelines.
Principals Only, Please