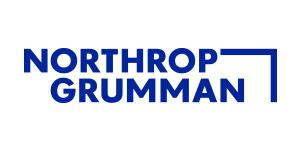 Senior Principal Software Developer Analyst -SAP/HANA at Northrop Grumman Corporation
El Segundo, CA
Job Description
Here at Northrop Grumman we are comprised of professionalsthat bring different perspectives, are curious about the world, accepting ofeach other, and understand that the more ideas, backgrounds, and experiences webring to our work then the more innovative we can be. As we continue to buildour talented workforce we look for professionals that exemplify our corevalues, leadership characteristics, and approach to innovation.

Northrop Grumman EnterpriseServices is seeking qualified candidates for a Sr. Principal SAP ECC/BI HANA/BOBJDevelopment Analyst. The Analyst will be responsible for delivering all aspectsof reporting and analytic deliverables for projects on the 1ERP SAP ECC/BI HANAplatform. As a member of the 1ERP team, this role will encompass partneringwith our customers to meet the ever increasing demand for data and analyticinsights.
Responsibilities include, but are not limited to:
Develops and delivers Operational Reporting, Analytics, Insights and Data Visualizations based on Native HANA strategy leveraging the Business Objects Tool Suite (BOBJ) and other third-party tools

Liaises with Security and Basis teams to provide the necessary authorizations for user access to reports

Coordinates/Implements the required upgrades of the BOBJ system landscape, BOBJ support pack release strategy, system issue resolution, and other BOBJ system admin support

Collaborates with BASIS team to identify SAP HANA issues and resolutions as well as HANA upgrade/maintenance planning and roadmap strategy

Communicates effectively across all levels of the organization (senior management, customers, employees) and externally (outside vendors, peer companies, etc.)

Owns, drives, and effectively facilitates business meetings, concurrent project commitments and project schedules

Maintains close relationships with IT peers, customer and vendors to accomplish business goals

Authors end-user training, step-by-step how-to guides, reference cards and whitepapers on various functionalities and features within SAP Native HANA, BOBJ and ECC components

Manages the deployment/integration of projects with involvement of outside vendors and contractors

Performs other duties as assigned or required




You will be part of a diverse, highly-talented,multi-disciplinary team, solving some of the most interesting andfuture-focused problems within the 1ERP Special Programs Service Line. Provenapproach to creating innovative solutions is therefore key, as is the abilityto communicate brilliantly with coworkers and customers.
Basic Qualifications:

• Bachelor's degree with 9 years' of experience or 7 years' of experience with a

Master's degree
• Strong command of SAP Financials, Manufacturing, ERP/MRP, Procurement,

GSC, and Shopfloor
• Significant SAP HANA knowledge, covering all aspects of Native HANA

Development, SQL, security and ideally evidence of thought-leadership via

online mechanisms such as the SCN, etc.
• Ability to obtain and maintain a secret or higher level security clearance

(US citizenship required)
Preferred Qualifications:

• Experience with BOBJ Administration a plus

• Experience in developing reporting and analytics leveraging Business Objects,

Tableau and other third-party reporting tools

• Experience in data management including tools such as SAP Data Services

and Information Steward

• Experience with SAP HANA Analytic Engines

• Current Secret or higher level clearance


Northrop Grumman is committed to hiring and retaining a diverse workforce. We are proud to be an Equal Opportunity/Affirmative Action Employer, making decisions without regard to race, color, religion, creed, sex, sexual orientation, gender identity, marital status, national origin, age, veteran status, disability, or any other protected class. For our complete EEO/AA and Pay Transparency statement, please visit . U.S. Citizenship is required for most positions.