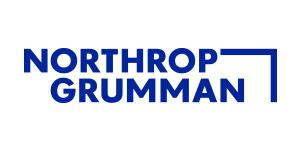 Senior Principal Technical Targeting Analyst at Northrop Grumman Corporation
Chantilly, VA
Job Description
Information Technology
Discover careers that change the world and further advancements in defense, technology, and engineering today at Northrop Grumman. Use your experience to grow your career and support our global customers with the technology, systems, and solutions they need to enable their missions on the front lines and secure our world every day. With Northrop Grumman, you'll discover a culture built on diversity, respect, and above all teamwork. Together with our group of experts across the technical spectrum, you'll discover opportunities to make a difference in our world and start solving some of the world's most critical problems in the most innovative ways.

Northrop Grumman Defense Systems is seekinga Senior PrincipalTechnical Targeting Analystto join our teams of diverse individuals in the Washington, D.C. Metropolitan Area.

Roles and Responsibilities may include:

• Selected candidate conducts research and evaluates technical and all-source intelligence with specific emphasis on network operations and cyber warfare tactics, techniques, and procedures focused on the threat to networked weapons platforms and US and DoD information networks

• Analyzes network events to determine the impact on current operations and conduct all-source research to determine advisory capability and intent

• Prepares assessments and cyber threat profiles of current events based on the sophisticated collection, research and analysis of classified and open source information

• Correlates threat data from various sources

• Develops and maintains analytical procedures to meet changing requirements and ensure maximum operations

• Collects data using a combination of standard intelligence methods and business processes

• Produces high-quality papers, presentations, recommendations, and findings for senior US government intelligence and network operations officials

This position is located in Northern Virginia. A TS/SCI with Polygraph clearance is required.