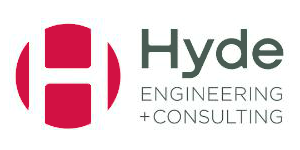 Senior Process Design Engineer, Biotech / Pharma from Hyde Engineering + Consulting, Inc
Hyderabad, CO
This position is responsible for process engineering activities of process systems and supporting utilities for capital projects for new or retrofit facilities manufacturing biotech or small molecule pharmaceutical products and APIs.
The responsibilities include supporting all phases of projects, i.e. front-end or conceptual design, basic design, detailed engineering & procurement, construction assistance, commissioning & qualification of facility and equipment, process validation, cleaning validation. Responsibilities also include supporting other design & engineering activities including but not limited to process automation, mechanical design, HVAC, piping design. This position shall also supervise work of junior process engineers and CAD draftsmen.
Responsibilities
Support the design, specification and qualification of process and utilities equipment for Biopharma / Pharma and API facilities. Perform process design & engineering to meet technical, cGMP & regulatory expectations.

Perform / support process design activities including creation of process design basis for entire facility or individual unit operation.

Develop process flow diagrams (PFDs), piping & instrumentation diagrams (P&IDs); work with CAD operators in drafting of these in electronic formats.

Create project specifications including Equipment Data-sheets and URS's.

Create process models, material & energy balance for entire manufacturing plants and utility systems and sizing calculations for individual process equipment.

Perform hydraulic calculations and pump sizing. Perform heat exchanger sizing.

Liaise with client end user groups to ensure correct specification of equipment & utilities.

Manage and populate equipment lists and equipment data sheets. Create line lists.

Specify requirements for utilities and support services; create Room Data-sheets to support manufacturing operations.

Create Functional Specification for automated process operations; create automation matrices (valve matrices, etc.), description of process alarms and interlocks.

Support construction activities at client sites; perform site walk-downs in support of mechanical completion.

Create commissioning & qualification (C&Q) protocols, execution reports. Support closure of discrepancies created during protocol execution.

Perform or support execution of C&Q protocols for process/CIP and utility systems, clean rooms and facilities. Perform other activities related to plant start-up.

Perform or support training to client operations team after handover of manufacturing systems.

Perform and support safety analysis, prepare sizing criteria and perform sizing of pressure relieving devices. Perform safety risk assessments and HAZOP studies.

Perform gap analysis against specific objective and quality risk assessment for existing design or existing facility.

Support senior management in business development activities including review of client RFP, draft proposals, estimate man-hours, etc.

Continuously stay updated with innovations and technical developments. Liaise with vendors and solution providers to stay abreast with latest industry trends.

Provide engineering solutions and drive technical decisions as an active member.

Must comply with all cGMPs, safety-health-environmental requirements as defined by Hyde's clients. Must comply with client confidentiality and IP agreements.
Qualifications & Other ESSENTIAL requirements
Minimum Bachelor's in Engineering (Chemical or Bioprocess or Biochemical)

5-10 years' experience in designing of the Bio/pharmaceutical facility projects

Experience with Engineering and capital projects. Familiarity with basic Project Management principles

Knowledge of /experience with processes and equipment, including bioreactors, fermenters, centrifuges, tangential and normal flow filtration systems, chromatography systems, mixing vessels, autoclaves, CIP systems, formulation, DP filling equipment, Lyophilizer, clean utility generation, storage & distribution systems.

Proficient with good engineering practices and hands-on experience with general industry standards such as ASME BPE, ISPE Baseline Guides and ISPE Good Practice Guides.

Understanding of cGMPs such as those documented in Schedule M (India), 21 CFR 210 & 211 (US), EudraLex Volume 4 (EU) and ICH Q7.

Strong verbal and written communication skills.

Pro-active, take-charge, self-directed personality, with ability to work within project team as well as work independently, self-sufficiently, in the execution of duties.

Strong computing knowledge including MS Office suite. Familiarity with process modeling and simulation software is desirable but not mandatory.

Willing to travel at client sites to perform the responsibilities as mentioned in this document.

Possession of valid passport without any legal restrictions in terms of obtaining visa.
Candidates with following experience will be preferred
Understanding of HVAC and clean room design.

Familiarity with risk-based validation & life cycle approach i.e. ASTM E2500 and tools such as FMEA. Familiarity with quality systems and ICH Q8/Q9/Q10.