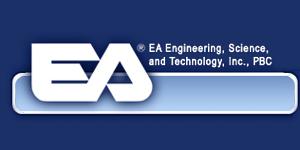 Senior Producer (EA Partners) at EA
Pasadena, CA 91122
We are EA
We entertain millions of people across the globe with the most amazing and immersive interactive software in the industry. We employ the most creative, passionate people in the industry.
The Challenge Ahead:
The Senior Producer for EA Partners will partner and develop outstanding external studio teams who create and provide an evolving portfolio of creative connected game and entertainment experiences for Electronic Arts. You will take ownership for creating high-quality, culturally relevant externally developed games across the worldwide landscape that fit with the EA games portfolio, overseeing production from initial concept development through to delivering high-quality games that give amazing player experiences.
Reporting to the GM of EA Partners, you will demonstrate strong leadership, and the ability to establish and promote new business models. You can assess concepts and have a sense for what will make a successful game experience and where that fits in the EA portfolio and Player Network. Additionally, you will have experience working with production planning, technical teams, business groups and can present these concepts and games to EA senior executive management.
What a Senior Producer does at EA:
Provide leadership to the production team while tracking game development across an evolving slate of product:
Oversee 1-3 EA Partner games with multiple SKUs and studios in production at any one time, including live service components where applicable.
Cultivate successful external partnerships, leading through influence and looking for positive partnership solutions to all problems.
Work with peers in Marketing, Sales, QA, Development, Finance, Operations, 1st parties, Central Tech and HR on the development and financial plans for the titles.
Partner with Marketing and related functions; establishing brand plans for long-term growth and expansion of portfolio:
work with the Marketing and research teams to create plans to expand our franchises, develop new ones and look for other outlets to exploit our titles.
Evaluate and sign external development teams for projects:
Lead external Developer Relations to evaluate and propose best-fit external talent for EA.
Review developers for possible augmented project options (e.g. internal IP extensions/support) in addition to full game development.
Contribute to a culture that provides continuous feedback, support and empowerment
Principal working relationships:
GM, EPs, Heads of Studios, Business Affairs, Marketing, Quality Assurance/Customer Support, international offices for product release coordination.
The next great EA Senior Producer needs:
Deep knowledge of all aspects of game creation, from working through several early game development cycles through production to shipping games.
Experience blending business, creative and project management decision-making.
Combination of product portfolio and service management experience or insights is ideal.
Experience defining and managing an outstanding / AAA rated game production group.
Experience managing multiple production teams (both internal & external) that have delivered products to the marketplace.
Comfortable with new business models and traditional game development / entertainment content distribution models.
A passion to innovate in the gaming and entertainment space - with a passion for new business opportunities.
5+ years of experience building new business or franchises a definite advantage.
BA /BSc or equivalent experience, post graduate qualifications a bonus.
Take your career to the next level apply today!
Please contact our recruiter, Rebecca Davis with interest or for more details: rdavis@ea.com