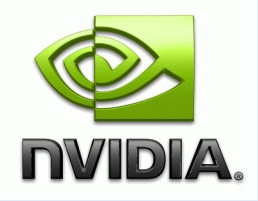 Senior Product Development Engineer - Operations at NVIDIA Corporation
Santa Clara, CA 95053
We are now looking for a Senior Product Development Engineer for our GPU Product Engineering team.
What youll be doing:
As part of the Operations Engineering team, you will drive our latest architecture designs to market

You'll identify and implement test processes to improve manufacturing efficiency for our latest GPU architectures, built in leading-edge process technology

Analyze product yield limiters, drive failures on Automatic Test Equipment (ATE)

Lead multi-functional efforts with design, foundry, quality, test and suppliers to root-cause problems and implement improvements

You will have the opportunity to influence future ASIC designs to improve test coverage and enable better product yield, test time, silicon bring-up and releases
What we need to see:
Master's degree in Electrical Engineering and 5+ years of equivalent experience

Critical thinking, solution focused

Experience with ASIC mixed-signal design, characterization and qualification

Knowledgeable in DFT and device physics

Proficient in statistical modelling of data using JMP software or other statistical tools

Excellent interpersonal skills, cross-functionally and between companies
Ways to stand out from the crowd:
Experience with DRAM Testing and 2.5D assembly
Strong background in DFT techniques and advanced CMOS processes
Enthusiasm and real passion for the industry
Previous scripting/programming knowledge (Python, Perl, etc)
Hands-on experience with Verigy 93K tester
Skilled at collaborating with global teams
With competitive salaries and a generous benefits package, we are widely considered to be one of the technology worlds most desirable employers and we have some of the most forward-thinking and hardworking people in the world working for us. Our best-in-class teams are rapidly growing, so if you're creative and autonomous with a real passion for technology, we want to hear from you.
NVIDIA is committed to fostering a diverse work environment and proud to be an equal opportunity employer. As we highly value diversity in our current and future employees, we do not discriminate (including in our hiring and promotion practices) on the basis of race, religion, color, national origin, gender, gender expression , sexual orientation, age, marital status, veteran status, disability status or any other characteristic protected by law.
Posted 23 Days Ago
Full time
JR1922855