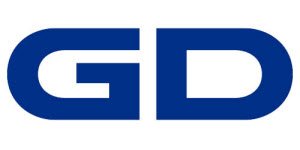 Senior Program Manager (clinical research) at General Dynamics Information Technology
San Antonio, TX
Type of Requisition: Regular

Clearance Level Must Be Able to Obtain: None

Public Trust/Other Required: NACLC (T3)

Job Family: Project/Task Management


GDIT is seeking a Senior Program Manager in support of the 59th Medical Wing (59 MDW) located at Lackland Air Force Base in San Antonio, Texas.


The 59th Medical Wing Science and Technology (ST) office advises and conducts clinical and translational research on matters pertaining to the medical aspects of the Air Expeditionary Force and the health of Air Force (AF) personnel and beneficiaries. In order to support the required research, ST offices conduct translational research in the areas of emergency medical care, combat casualty care, force health protection, restorative medicine, clinical and rehabilitative medicine and specialty centers.


Learn More HERE at http://https://www.59mdw.af.mil/


What You'll Be Doing?


+ Oversees contract personnel.

+ Provide recommendations and support to contract and government personnel.

+ Provide recommendations to government personnel concerning laboratory scheduling.

+ Coordinates scheduling of contract personnel to effectively utilize laboratory space (may require use of an automated human resource information system).

+ Assist director and chief scientist with review and modification of IRB protocols on an as needed basis.

+ Provide support at multiple 59MDW-SA locations.

+ Assists with the development and formulation of fiscal year budget requests for research.

+ Assists Directors in carryout of administrative and financial tasks related to research under contract, as assigned.

+ Provides business and growth plan for research under contract to government personnel (senior leadership and program analysts).

+ Tracks study expenditures and reports financial status related to research under contract to the Government.

+ In collaboration with the Government, provides recommendations for yearly budgets related to research under contract.

+ Submits Government approved proposals and grants via various websites (i.e., eBRAP, grants.gov, DMRDP, etc.).

+ Ensures Government prepared documentation is available for various research meetings.


What You'll Need (required):


+ Bachelor's degree in Healthcare Administration or Business plus 8-10 years' experience in clinical research project management and increasing leadership duties or Master's degree in Healthcare or Business Administration plus 3-5 years' experience in clinical research and project management.

+ Experience with DoD contracting process and procedures.

+ Knowledge of Department of Defense agreement process and procedures.

+ Knowledge of the receipt and acceptance processes.

+ Intermediate+ experience with Microsoft Office applications including: Word, Excel, PowerPoint, Outlook, Access, Publisher, and SharePoint.

+ Intermediate+ experience with Adobe Acrobat and internet applications.

+ General knowledge of medical and research terminology.


What Would Be Even Better (preferred):


+ Preferred candidate will have Project Management Professional (PMP) certification.

+ Must display careful attention to detail

+ Ability to work independently.

+ Must have interpersonal skills and have excellent oral and written communication skills.


#militaryhealthgditjobs


#gditpriority


#gditjobs59thMDW


null

We are GDIT. The people supporting some of the most complex government, defense, and intelligence projects across the country. We deliver. Bringing the expertise needed to understand and advance critical missions. We transform. Shifting the ways clients invest in, integrate, and innovate technology solutions. We ensure today is safe and tomorrow is smarter. We are there. On the ground, beside our clients, in the lab, and everywhere in between. Offering the technology transformations, strategy, and mission services needed to get the job done.
GDIT is an Equal Opportunity/Affirmative Action employer. All qualified applicants will receive consideration for employment without regard to race, color, religion, sex, sexual orientation, gender identity, national origin, disability, or veteran status, or any other protected class.