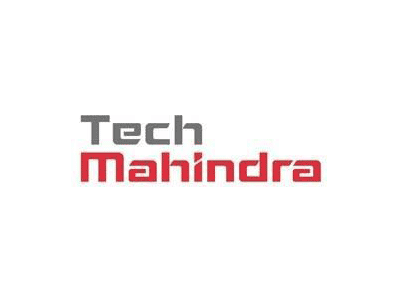 Senior Program Manager (UI/UX) at Tech Mahindra Limited
seattle, WA
Senior Program Manager (12 + years)
Responsibilities & Attributes
• Thought Leader, a person who can drive and execute business value, strategy based on sound technical foundation.
• Understand the customer's business need and guide them to a solution leveraging and building UI/UX centric applications on Big Data Platform.
• Should have demonstrated working in complex areas, revenue enablement, cost savings, optimizations.
• Manage relationship and the strategy with a client's such that value is delivered to the all stakeholders.
• Efficient communicator, who can push business partners to focus on realistic goals and projects, and concisely communicate in written, verbal, and visual formats in a way that provides context, offers insights removing ambiguity.
• Drive the scoping and development of Prototypes, Proof of Concepts, product features and compile and analyze data describing and socializing performance of those initiatives (e.g. $$ value, pilots, incremental features) with diverse audiences.
• Coordinate with stake holders like engineers, product developers, and marketers to develop a common language and approach to analyzing and communicating information and insights.
• Work directly cross function teams across customers to develop, maintain, and document a robust set of important metrics for quality, long-term performance tracking.
• Consult with business partners and provide analytics-oriented thought leadership across a variety of non-technical audiences to ensure that all levels are at same page. Provides leadership for establishing test knowledge base-including establishing and maintaining a common test repository.
• Reviews and approves testing standards and establishes best practices for continuous improvement.
• Provides reporting of quality metrics throughout the test phase of all projects.
• Provides workforce planning & forecasting capabilities used to manage the 100+ direct resources and the variable costs.
• Provides consulting services and operations research capabilities to solve complex business problems that are highly dependent on the domain and industry.
• Leverage artificial intelligence and machine learning to create complex predictive models to enhance decisions making capabilities and improve business value/performance across applications.
Skills & Technology
• Must have exceptionally good architectural, design and implementation skills for large scale distributed, Omni channel products/applications,
• Experience in building rich UI applications multi-terabyte-sized data sets
• Must have developed and managed a suite of business intelligence dashboards (e.g., Tableau, D3, Angular) that provide metric monitoring capabilities, visual analytics, and enable operational improvements., Customer Centric UI/UX with performance engineering, IaaS/PaaS/SaaS Virtualization, Cloud (Storage/Compute) options
• Perform cost benefit analysis via BOM, TCO, quantitative data analysis and complex problem solving (preferably focused on consumer-facing internet products).
• A good acquaintance with Languages and Application Frameworks Java, JEE, Python,Django,Spring, Hibernate Hands on with Hadoop Ecosystem (Spark/Storm, noSQL DBs- Hive,hBase,Cassandra) Kafka, nifi etc.)
• CI/CD experience on Chef, Puppet.
• Container/Application virtualization on Docker, Kubernetes, Vagrant, VirtualBox, oSGI Micro Services, NFV/SDN fundamentals
• UI and Reporting experience on Angular/React, CSS,HTML5. Tableau, QlikView.
• Application of statistical methodologies to unstructured problems.