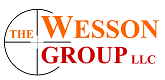 Senior Project Manager at The Wesson Group, LLC
Johnstown, NY 12095
The Wesson Group, LLC., is expanding and looking for an addition to our tight-knit team. We are a young and rapidly growing general contractor located in Johnstown, NY. We currently are looking for a Senior Project Manager with a background in heavy and highway construction to join our family of dedicated and hard-working professionals.
Responsibilities Briefly Described
Responsible for working our project(s) from inception to close with detailed knowledge of each project phase and process.
Comply with and enforce the corporate health & safety program.
Preparation and regular monitoring of project budget and schedules to ensure targets are met.
Development a management plan for the project using TWG's array of management tools and software including Hard Dollar, Viewpoint Team & Field View, Dexter & Chaney's SPECTRUM, Primavera P6 and MS Project.
Procurement of vendors and perform buyout of vendors and subcontractors.
Manage the project budget on a continuous basis to include monthly cost to complete projections and monitoring daily/weekly quantity installation and labor budgets per unit.
Ability to interface with internal and external contacts, including: design consultants, engineers & architects, subcontractors, equipment vendors, regulatory officials and agencies, etc.
Interface with project owners, architects, subcontractors, vendors and others as required.
Facilitate and manage critical path activities. Identify and process all Change Orders and changes in scope.
Identify and generate RFI's based on field conditions and facilitate rapid and complete responses from the design team.
Manage and review Project submittals from subcontractors and submit to the appropriate design consultants.
Coordinate and submit all required sign-offs and program documentation.
Some regional travel will be required.
Skills and Qualifications
Have a winning attitude, a positive problem-solving approach, and enjoy working in a team environment.
Ability to supervise and lead a construction team to a successful project completion.
Be organized with proficient time management skills.
The ability to create, maintain, and manage complicated schedules and critical paths.
Resourcefulness and creativity.
Have a Construction Management degree and have 7-10 years of highway, bridge/structures and/or Utility Infrastructure preferred.
Three positive client or employer references from whom you've worked in the last 5 years.
OSHA 30 Certificate and related trainings
Benefits
Competitive Compensation Package including bonus program
Comprehensive Health, Rx, Vision and Dental package
Supplemental 401(k) with company match
Training and development opportunities
Paid Time Off
Apply @ https://thewessongroup.bamboohr.com/jobs/view.php?id=22


The Wesson Group, LLC is an Equal Opportunity Employer.


113,758.00 - 143,249.00 /year
Senior Project Manager
What is this?