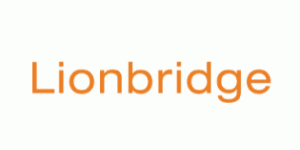 Senior Business Systems Administrator at Lionbridge
Waltham, MA
Lionbridge enables more than 800 world-leading brands to increase international market share, speed adoption of products and effectively engage their customers in local markets worldwide. Using our innovative cloud technology platforms and our global crowd of more than 100,000 professional cloud workers, we provide translation, digital marketing, global content management and application testing solutions that ensure global brand consistency, local relevancy and technical usability across all touch points of the customer lifecycle. Based in Waltham, Mass., Lionbridge maintains solution centers in 28 countries.
Employee Sub-Group: Regular FT Salaried
Work Schedule:
Location: Waltham , Massachusetts
Position Title: Sr. Business Systems Analyst
Req: 23892
Opportunity for a Senior Business Systems Administrator to join our team in Waltham, MA. The Adminstrator is responsible for the daily operations of Finance-related systems as well as management of changes to those systems to streamline operations and ensure a quality user experience. He/She solves business problems by analyzing requirements, understanding application configuration and customization capabilities and recommending solutions.
Primary Responsibilities
Deliver changes to Finance-related systems which simplify the business and make it easier to do business within Lionbridge
Work closely with Finance & business users to understand requirements and devise optimal solutions for system enhancements and bug fixes
Act as a champion for optimizing user experiences and leveraging best system practices
Manage solution scope, testing, training and key performance indicators
Train and assist Support teams in performing application administration & support
Maximize value of application investments through feature activation and adoption
Keep up to speed on application features and enhancements delivered by software vendors
Be the resident expert on features and functions of supported applications
Skills and Experience Requirements
7 years of Business Systems Administrationexperience and at least 4years of application configuration experience in SaaS Finance/Payroll technology such as SAP Concur, UltiPro Payroll, Cognos or Qlik BI Data Visualization tools, etc.
Experience with at least 1 full Life-Cycle implementation of SaaS applications preferred
Hands on experience in configuring and testing SaaS applications
Experience with Agile/Scrum development, experience writing user stories and executing Product Owner responsibilities
Experience building queries and supporting data driven decision-making
Solid background around Procure to Pay, Record to Report and Payroll processes preferred
Strong functional knowledge across Finance functions, including Procurement, Payables, Accounting, Tax and Expense
Education/Certification Requirement
s
Bachelor's degree required in a business or technology related field of study
Certification(s) in Business Analysis, Project Management, Information Technology or Digital Transformationpreferred
Certifications in Concur, UltiPro and Qlik or Cognos BI Reporting preferred