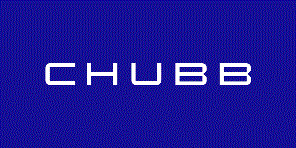 Senior Property Claim Specialist at CHUBB
Washington, DC 20001
Chubb is the world's largest publicly traded property and casualty insurer. With operations in 54 countries, Chubb provides commercial and personal property and casualty insurance, personal accident and supplemental health insurance, reinsurance and life insurance to a diverse group of clients. The company is distinguished by its extensive product and service offerings, broad distribution capabilities, exceptional financial strength, underwriting excellence, superior claims handling expertise and local operations globally. 
POSITION RESPONSIBILITIES:
• Appropriately evaluate and estimate damages while inspecting loss site(s)
• Analyze first reports and promptly contacting insured/claimants.
• Effectively evaluate contract language and identify coverage issues.
• Promptly and appropriately develop the file to provide accurate and timely investigation and loss analysis.
• Maintain an active file diary to more file toward resolution.
• Recognize and pursue recovery.
• Adhere to all statutory and regulatory fair claims practices.
• Recognize and identify potential fraudulent claims.
• Effectively control the use, work product, and expenses of outside vendors.
• Effectively evaluate claim facts and negotiate claim settlements.
• Develop and maintain strong business relationships with internal and external customers.
• Serve as a technical resource to lesser experienced Adjusters on the team.
•Successfully contribute to the development and delivery of the team's goals, objectives and results.
•Supports workload surges and/or Catastrophe Operations as needed to include designated Catastrophe events. 
KNOWLEDGE, SKILLS & ABILITIES:
• Full knowledge of Personal Lines insurance contracts (any Commercial Lines experience is helpful), investigation techniques, legal requirements, and insurance regulations a plus. 
• Ability to work effectively with a wide variety of people.
• An aptitude for evaluating, analyzing, and interpreting information.
• Excellent verbal and written communication skills.
• Ability to work well in teams.
• Innovative thinker with ability to multi-task.
• Strong customer service skills.
• Very comfortable working with computers including taking notes while on the phone while toggling between   different computer programs.
• Willing to be flexible in work hours (rotating late shift, occasional Saturday, overtime for CAT).
• Current Claims Adjuster licenses in one or more states preferred but must be willing to obtain additional state licensures.
EXPERIENCE & EDUCATION:
• Bachelor's Degree preferred or equivalent experience.
• Minimum five years of property claims adjusting experience. 
Territory:
This position will be responsible for handling field property claims in Baltimore, MD and the surrounding areas.  There may be additional travel to other states depending on the volume of claims in this territory.   
Chubb offers a competitive compensation package and comprehensive benefits package including life, health and dental, vision, a generous retirement savings plan, disability coverage, stock purchase plan, flexible spending accounts, tuition reimbursement, and business casual dress. At Chubb, we are  committed to equal employment opportunity and compliance with all laws and regulations pertaining to it. Our policy is to provide employment, training, compensation, promotion, and other conditions or opportunities of employment, without regard to race, color, religion, age, sex, sexual orientation, transgender, national origin, disability, genetic information, veteran or marital status, or any other characteristic protected by law.