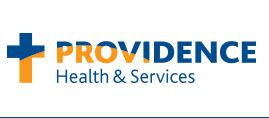 Senior QA Engineer Lead, Lumedic at Providence Health & Services
Seattle, WA
Senior QA Engineer Lead, Lumedic
Job Number: 224995
Schedule: Full-time
Shift: Day
Job Category: Information Technology
Location: Washington-Seattle
Lumedic, an affiliate of Providence St. Joseph Health (PSJH), is seeking a Senior QA Engineer Lead in Seattle, WA be will be responsible for owning quality throughout the engineering process as they create and maintain manual test cases and automated tests for our product. 
The Senior QA Engineer Lead has advanced in-depth software programming and technical expertise in several disciplines. This role leads complex tests, tools design, development and white box testing. Analyze complex code changes for developing test strategy across several products in a highly efficient manner using innovative approaches. Often serves as a technical resource to and mentors less experienced personnel. Qualified candidates should possess advanced debugging, development, and test automation code tools review skills. 
Responsibilities for the position include:
Leads complex technical analyses to design and implement testing process for Lumedic Platform, including automation testing harness, dynamic test scripts, blackbox/manual testing, and quality management tool selection/implementation.

Leads or executes the full scope of complex software engineering, technical assignments that involve advanced in-depth analysis, programming / evaluation / white box testing. Analyze code changes to developing test strategy.

Develops innovative software engineering solutions that meet design specifications and that may result in software engineering advances in features and functionality of products.

Solves technical problems in creative, highly resourceful and effective ways.

Determines out-of-the-box software engineering for assigned products, projects, and processes.

Work closely with customer support, product support, business units, and software development product teams.

Field questions, take requests, and investigate problems related to our software products.

Troubleshoot, narrow, and determine root cause of problems.

Perform exploratory testing to find software defects.

Collaborate with development in the design of products to ensure instrumentation is in place allowing for automation and to analyze the testability of the software.

Participate in code coverage/test coverage analysis.
Required qualifications for this position include:
Bachelor's Degree or equivalent education/experience

5 years relevant experience with working knowledge of automated testing tools. 
Preferred qualifications for this position include:
Familiarity with qTest or similar Test Management Platform

Jenkins, TeamCity or similar CI/CD platform

Healthcare Industry knowledge

Experience with scripting languages
Lumedic Overview
Lumedic is a Seattle-based healthcare technology company transforming revenue cycle management processes for modern payers and providers. From eligibility to pre-authorization to billing, Lumedic offers an end-to-end platform and intelligent network built on blockchain technology that embraces patient, payer, and provider interactions to drive more efficient operations and make smarter data-driven decisions. 
Our goals for Lumedic are ambitious, and we're continually in search of motivated, committed, and energetic people to join our mission. 
Our Mission As expressions of God's healing love, witnessed through the ministry of Jesus, we are steadfast in serving all, especially those who are poor and vulnerable.
About Us Providence Health & Services is a not-for-profit Catholic network of hospitals, care centers, health plans, physicians, clinics, home health care and services guided by a Mission of caring the Sisters of Providence began over 160 years ago.Providence is proud to be an Equal Opportunity Employer. Providence does not discriminate on the basis of race, color, gender, disability, veteran, military status, religion, age, creed, national origin, sexual identity or expression,sexual orientation, marital status, genetic information, or any other basis prohibited by local, state, or federal law.