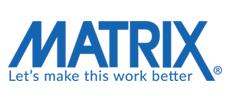 Senior QA I-ETL Data Warehouse from MATRIX Resources
Tempe, AZ
Excellent opportunity with a nationally established financial institution in QA Engineer 1/ETL role. Location: Tempe, AZ Rate: 120k full-time
Job Description Summary
This resource will be part of QA Center of Excellence team for ETL/Data warehouse testing projects. Primary responsibilities would be, understand requirements & data mapping, define test plan, develop test cases & technical test scripts, conduct reviews and execute test cases.
You will primarily be interacting with Dev team, BSA, Data Analyst, and Data architects to understand project requirements, Technical design, downstream systems impact and data mapping. You should participate in daily status meetings to provide accurate QA status with Project manager. You should be able to understand data mapping and document test cases and test scripts independently and have excellent team player skills to work with cross domain teams in a dynamically changing environment.
Essential Job Functions



Create & Execute software test design, test strategies, test cases for Bank's Treasury systems such as ALMT, ILM and FARM.




Perform detailed Data Analysis, Data Profiling, Data Cleansing, Data Reconciliation and Data Integrity using SQL, Shell scripts and other approved tools




Implement approved test automation framework for functional, regression and E2E testing.




Develop complex PL/SQL & SQL scripts using Oracle Toad & SQL Developer tools to validate the ETL process/design implemented in Informatica Power Center, Informatica IDQ and Denodo Platform Control Center from Heterogeneous source systems to Enterprise Data Warehouse and Regulatory data marts.




Develop database analytical/aggregation functions and stored procedures to validate different drill down metrics and dashboards in OBIEE Reporting.




Schedule and execute TIDAL jobs for end to end ETL process implemented in multiple products/software like Informatica MDM, Informatica Address Doctor, Denodo and ESB using UNIX shell scripting, Workflow Monitor and Workflow Manager tools to perform integration and regression test.




Define and document software test plan and perform several phases of testing cycles and record test results, test metrics and track defects using HP ALM/Quality Center and JIRA tools in order to ensure applications, products and/or releases are in compliance with company QA standards.




Partner with test leads at onsite and offshore, architects and senior management to recommend quality improvement best practices and processes based on current and emerging technologies/applications/software.



Other Job Duties



High level of personal commitment to each task, a can do attitude and a drive to deliver.




Strong communication skills to be able to communicate at all levels.




Ability to understand banking financial requirements.




High level of responsibility and Ownership from inception through to implementation.




The candidate should have a proactive approach to problem solving.




Good analysis skills in order to aid in trouble shooting and problem solving.




Good testing principles as well as good defect management skills should have experience in handling.




Multiple assignments at same time and long with other team members.



Required Experience



Overall 8+ years of experience of IT experience with minimum of 6+ years of ETL/ Data Warehouse Testing.




Experience in writing complex SQL & PL SQL statements to test ETL code based on the data mapping & requirements provided and perform extensive data analysis to identify the defects.




Strong Data ware house and BI concepts.




Experience in working testing through Informatica or related ETL tools, Oracle database, BI tools like OBIEE, etc. and has experience working with UNIX/LINUX.




Experience in working with large scale Enterprise Data Warehouse, Data Integration, Data Migration and upgrade projects.




Experience in testing data warehouses systems and have defined test approaches for data warehouse projects.




Experience in creating Test plan, test cases and engineering best practices related to software test engineering, both manual and automated testing.




Experience coordinating testing activities and optimizing test cycles working with project team.




Experience with utilization of appropriate test methodologies and use of test management tool like HP ALM.




Experience with conducting and running defect triage meeting with project teams.




At least 3 - 5 years' experience of working with financial services applications.




Strong in STLC process, Test Strategy/Plan, Test Estimation




Effective Project & People Management Skills, exposure to Knowledge Management. Solid time management and prioritization skills.




Excellent verbal and written communication skills.



Preferred Skills



Domain knowledge & previous experience with Banking and Financial service domain knowledge.




Passion towards giving technical solutions and using different testing tools.




ETL test automation.




Experience working with Database upgrades, tool upgrades and Interface testing.




Should have experience in handling multiple assignments at same time and long with other team members.




Should be best team player.