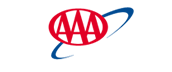 Senior Quality Assurance at AAA OHIO AUTO CLUB
Los Angeles, CA
Teamwork. Integrity. Dedication.
Together, we make a difference.
If you are a career-minded, service-driven professional looking to join a fast paced organization then you have come to the right place. AAA is a member service organization affiliated with the national AAA network. With offices across the U.S., we're united by common mission and common values of excellent member service. With more than 13,000 employees in 21 states, we provide legendary service to 15 million loyal members. With a constantly growing membership, we are always welcoming dedicated professionals looking to challenge themselves and build a career within our dynamic organization. You will find that being part of a very successful team is extremely rewarding.
Description:
The Senior Quality Assurance position is responsible for testing ACE's digital products. The QA position creates and maintains the full test plan, along with creating test scenarios and detailed test cases. The QA is a great collaborator and a fast self-learner with great problem solving skills and troubleshooting skills.
Responsibilities include:
* Understand the complexities of the business rules, the design of the digital products, the expected behavior of the digital products, and create test scenarios and test cases.
* Ability to provide mentoring to other QA.
* Ability to build Testing Automation framework from scratch.
* Oversee the development and team.
* Understanding of the test methodology.
* Develops, runs, and administers automated test scripts that can be regularly run with minimal labor.
* Work directly with the product development team, product owner, and product manager to understand product vision, strategy, key metrics, user stories, and acceptance criteria.
* Write test scenarios and test cases.
* Review and analyze acceptance criteria for completeness, working with the product team to create any missing criteria.
* Experience with mobile testing a plus.
Qualifications
* Four year college degree in Computer Science or equivalent combination of education and work experience required.
* 7+ years of experience in at least one of the following: Testing and automation of Java / Android, Objective C or Swift, Web Applications (including Express, Angular, React JS, ASP.NET MVC etc.), Node.js (Client and/or Server) is a bonus.
* Experience in two or more of the following databases: MS SQL Server, MySQL, Postgres, Oracle, Mongo, Cassandra.
* Experience in the hybrid On-prem and Cloud computing implementation and integration.
* Successful completion of Auto Club pre-employment assessments, background and drug screenings.
Training:
Our comprehensive and employee centric training facility located in Costa Mesa provides training programs to help employees acquire various skills necessary to do their jobs and to support career development.
Benefits:
* Health Coverage for Medical, Dental, Vision
* Paid time off including Vacation, Illness and Holidays
* Life Insurance
* Disability Coverage
* Pension
* 401k Savings Plan
* Employee Discounts
* Career opportunities across multiple business lines and states
'Creating members for life by exceeding our members' expectations through valuable products and legendary service.'
AAA is an Equal Opportunity Employer.