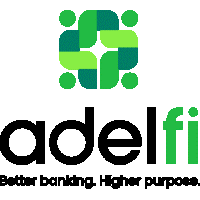 Senior Relationship Manager - Remote Pacific Northwest at Evangelical Christian Credit Union
Seattle, WA 98101
Senior Relationship Manager - Remote
Imagine for a moment…weaving your passion for producing work that has eternal significance into a career that encourages, even requires, you to fully and confidently live out your Christian faith in your daily business interactions.
Who are we looking for?
In addition to identifying and agreeing with our Statement of Faith, the candidate selected for this role must have experience in commercial banking and lending, and strong understanding of commercial credit. This position will directly grow relationships and retain members through a consultative sales approach with an emphasis on delivering an exceptional member experience.
What's distinctive about this position?
The candidate selected for this role must be able to thrive in a forward-thinking, fast-paced environment, and is motivated by developing and contributing to the growth of ECCU as well as the financial well-being of its members. The candidate selected for this position serves as a point-of-contact for prospective and existing members.
What are some responsibilities of this position?
Generates and retains business and consumer loans, deposits and fee income. Develops new relationships both independently and in partnership with other team members at ECCU.
Maintains and applies a thorough understanding of the credit unions credit policy, member eligibility and all necessary business partners to ensure submission of accurate and complete loan application packages.
Delivers an exceptional member experience consistently in alignment with ECCU's values as well as member experience and process standards.
Develops and establishes the individualized relationship management strategy for each assigned member; periodically reassess each assigned member to determine whether changes in the market or in customer's management, finances, or operations require adjustment in strategy.
Maintains and expands strong relationships with customers through referrals, cross-selling, and penetration/retention activities.
Provides consulting advice and recommendations based on the customer's financial situation and operational needs with respect to borrowing and other banking activities.
What are some requirements of this position?
Bachelor's degree required with an emphasis in Business Administration, Finance or Marketing preferred, and five or more years of related experience.
Minimum of seven years sales and lending experience with at least five years business lending experience.
Direct experience with developing, managing and launching commercial and consumer banking sales processes.
Ability to consult in developing and offering potential solutions, and in influencing the adoption of positive financial practices.
Ability to travel.
Ability to solve practical problems and deal with a variety of concrete variables in situations when limited standardization exists.
Must be proficient with Microsoft Windows and Windows-based word processing, presentation, spreadsheet, and Internet-based applications.
What's distinctive about ECCU?
ECCU provides a comprehensive and competitive total rewards package that, when combined with the opportunity for daily Kingdom impact, creates an immensely gratifying and unparalleled work/life experience.
$76,487.00 - $123,430.00 /year
Client Relationship Manager
What is this?