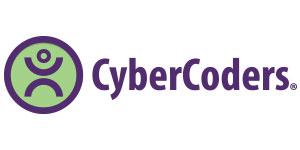 Senior Research Associate - Immunology + Molecular Bio at CyberCoders
Menlo Park, CA 94025
Job Title: Senior Research Associate - Immunology and Molecular Biology
Job Location: Menlo Park, CA

Industry: Biotechnology

Key Skills: Immunoassay, Flow Cytometry (3-5+ colors)

Salary: $70k-$75k DOE



If you are a Senior Research Associate with 1+ years of Immunology and Molecular biology experience, please read on!



We are a well funded biotech firm working in the genome engineering field based in Menlo Park, CA. Our Co-Founder is world-renowned for his work and is leading the company in advance research methodologies to help make a huge difference in mankind's well being.



Our company prides ourselves in providing a collaborative, creative, innovative, focused, and dedicated work place. The team is made up of brilliant minds who are all working toward the same goal. We are looking to expand our brain trust by adding a Research Associate to our team.



Apply today and join our team of scientists looking to revolutionize the biotech world through techniques in Immunotherapy.
What You Will Be Doing
-Conduct experimental work on multiple projects in pursuing company goals
-Maintain timely documentation of laboratory work

-Write and present experimental reports, summaries and protocols for supervisors and other team members as appropriate

-Provide laboratory management support such as maintaining inventory of reagents and consumables and setting up and organizing laboratory space
What You Need for this Position
-MS in molecular biology, immunology, cancer biology, or similar field and 1+ years of hands-on laboratory experience
-Excellent aseptic techniques

-Experience in culturing and manipulating (transfection/transduction) transformed mammalian cell lines or primary human cells

-Experience with genomic DNA and mRNA purification, ELISA, qRT-PCR, immunofluorescent staining and western blot analysis

-Experience with multi-color flow cytometry (3+ channels), including sample preparation, staining, operating flow cytometers, analyzing flow data

-Experience in vitro T cell-based assays (cytotoxicity assays, cell proliferation assays, cytokine secretion etc)

-Willingness to be independent in the lab, hard-working personality with excellent work ethic, team-player attitude, crisp communication skills

-Industry work or internship experience, especially in immuno-oncology field, is highly desirable
What's In It for You
-$70k-$75k DOE
-Medical

-Dental

-Vision

-Annual bonus

-Exceptional vacation

So, if you are a Sr. Research Associate with 1+ years of immunology and molecular biology experience, please apply today!



Security Clearance will be needed - therefore, only US citizens can be considered.
$70,000.00 - $75,000.00 /year