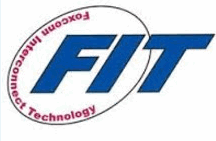 Sales Account Manager, Senior at Foxconn Interconnect Technology Inc.
San Jose, CA 95134
Sales Account Manager, Senior
Foxconn Interconnect Technology, Inc. ("FIT") is seeking an experienced Sales Account Manager, Senior to join as a valued member of sales team in the San Jose office. The candidate is expected to work closely with cross-functional teams in the organization such as Sales/PM, Engineering, Manufacturing Operations, Business Management and will be responsible for promoting "design-ins" in the areas of high speed cable, connector, antenna, acoustic, power, and accessories products. This person acts as the first line of response to the customer and is accountable for customer relationship management, problem resolution, escalation handling among the management team and the customers.
Primary Responsibilities:
Grow the business, and focus on Mobile, Wireless, IoT customers and interconnect technologies and various applications.
Work with Business Units to manage the new customer projects, meet customer expectations on technology, quality and schedule/delivery.
Develop and manage FIT's connectivity opportunities with mobile, wireless OEMs/ODMs/CMs.
Promote and support FIT's optical lens and connectivity technologies and products to the defined customer segment.  Meet or exceed established FY sales plan.
Communicate regularly with key global account team members to develop and execute account strategies to drive success.  
Work with FIT's sales colleagues and Business Units to set and attain goals for strategic accounts, targeted technology and product needs.
Develop sales plans for the overall market and strategic business plans for the respective targeted accounts.
Lead FIT's Product Development group and strategize them with regular technologies.
Work collaboratively with PM/Sales Team, Product Developers, Manufacturing Engineers, and Production Quality Engineers for interconnect products.
Travels to overseas manufacturing sites to support sample builds, product development, production and QA.
Qualifications:
Must have BS/MS in Engineering or Non Engineering/MBA.
A minimum of 5-8 years of experience.
Strong computer skills including Microsoft Office products (Word, Excel, PowerPoint, Outlook, SharePoint, etc.)
Strong product knowledge Possess excellent communication skills, both verbal and in technical. Must be able to clearly articulate thoughts, strategies, and develop logical action plans.
Must be self-motivated and driven. Mandarin speaking is a plus.
Must be able to travel up to 25% of the time, both local and international travel.
Foxconn Interconnect Technology, Inc. ("FIT") focuses on the development, manufacturing and marketing of electronic and optoelectronic connectors, antennas, acoustic components, cables and modules for applications in computers, communication equipment, consumer electronics, automobiles, industrial and green energy field products.
We offer our employees competitive compensation and world class benefits. In addition, we recognize the performance of the company, business unit and individual through our incentive and recognition programs.
FIT is an equal opportunity employer Minorities/Females/Protected Veterans/Disable